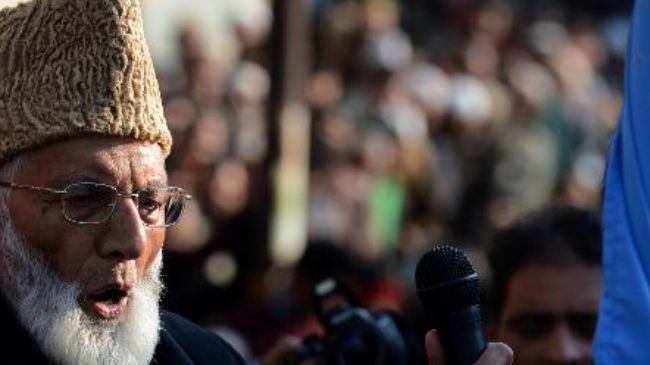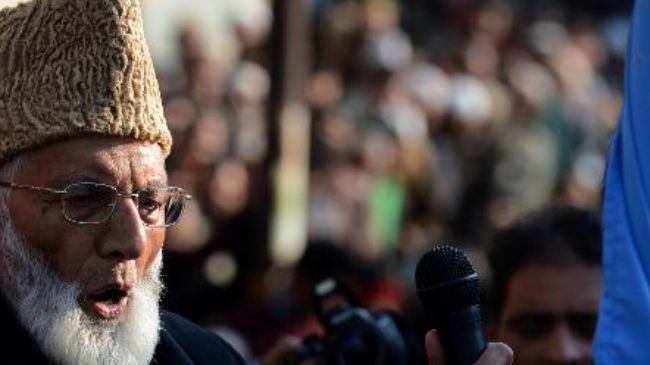 A senior pro-independence leader in India-administered Kashmir has been confined to his house again amid rising tensions across the disputed Muslim-majority valley.
Indian authorities put Syed Ali Shah Geelani under house arrest in Srinagar on Saturday. The 83-year-old leader was told not to leave his house after a contingent of police forces was deployed out of his house.
The new development comes just two weeks after the end of an eight-month detention.
The pro-independence leader has been spearheading a campaign asking people to boycott next year's state elections.
Geelani has slammed the Indian authorities for the detention, saying they are angry because a large number of people attended the rallies he had called for.
The local leader also says the Kashmiri people should be given the right to decide for themselves.
"We won't give our vote to our enemies who suppress us," Geelani said in a recent speech to thousands of people.
Meanwhile, authorities have also imposed a strict curfew and other restrictions in most parts of Srinagar and its adjacent areas. This comes after scuffles erupted between Shia Muslim mourners and security troops during the Tasua ceremonies on the ninth day of the lunar month of Muharram.
Clashes broke out in Srinagar city after Indian forces put a ban on the religious processions. Several people were also arrested and taken into custody by the security forces.
Kashmir lies at the heart of more than 60 years of hostility between India and Pakistan. Both neighbors claim the region in full but have partial control over it.
Thousands of people have been killed in Kashmir over the past 20 years.