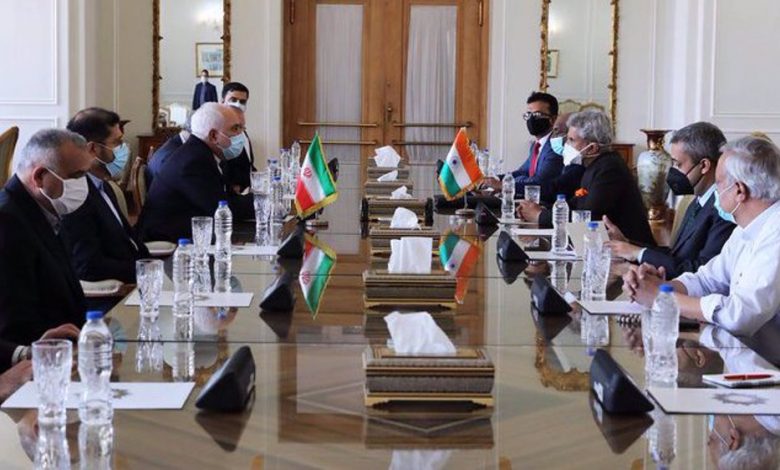 Indian Minister of External Affairs Subrahmanyam Jaishankar is in the Iranian capital for talks over bilateral ties as well as regional developments.
Jaishankar made a stopover in Tehran on Tuesday on his way to Russia for a meeting of the foreign ministers of the Shanghai Cooperation Organization (SCO).
The top Indian diplomat sat down for talks with his Iranian counterpart, Mohammad Javad Zarif.
"During the talks, the two sides emphasized on their will to further expand the bilateral ties in all aspects," said Iran's Foreign Ministry spokesman Saeed Khatibzadeh in a tweet.
Seyed Rasoul Mousavi, head of the West Asia Department at Iran's Foreign Ministry, wrote in a post published on his Twitter page that Zarif and Jaishankar usually tend to exchange viewpoints on a vast array of issues, especially considering that India will join the UN Security Council as a non-permanent member for a two-year term beginning January 1, 2021.
Jaishankar is the second senior Indian official to visit Iran in less than a week.
On Sunday, Indian Defense Minister Rajnath Singh visited Tehran, where he held "very fruitful" talks his Iranian counterpart Brigadier General Amir Hatami.
Singh said in a tweet that they exchanged views on regional security, including Afghanistan, and the issues of bilateral cooperation. He also posted pictures of his meeting with Hatami in Tehran.
The Indian defense chief was earlier in Moscow on a three-day visit to Russia, where he attended a meeting of the SCO defense ministers.
The SCO is a Eurasian political and economic organization that was founded in 2001 in Shanghai by the leaders of China, Kazakhstan, Kyrgyzstan, Russia, Tajikistan, and Uzbekistan.
China, Russia, Kazakhstan, Kyrgyzstan, Tajikistan, Uzbekistan, Pakistan, and India are its main members, while Iran, Mongolia, Afghanistan, and Belarus are observers.
India is seeking to work more closely with Iran to increase the economic viability of the strategic Chabahar port and to facilitate trade access to Afghanistan and other Central Asia nations as well as Russia.