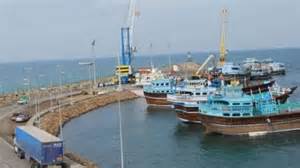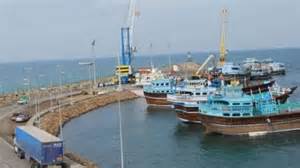 A senior Indian official stressed the importance of developing the southern Iranian port of Chabahar for the transit of Indian products to other countries.
Indian official: Chabahar port development, pivotal
"The Iranian port is a very significant port for investment and also links India with its neighbors," Director General of the Indian Institute for Defense Studies and Analyses Arvind Gupta said.
Chabahar Port is located on the border of Indian Ocean and the Sea of Oman. It is the only Iranian port with direct access to ocean.
The port, located 72 kilometers west of Pakistan's Gwadar Port, holds immense strategic and economic significance for India.
Chabahar and Gwadar ports have a common coast and are 70 kilometers away from one another.
In July, the head of Iran's Chamber of Commerce, Industries, Mines and Agriculture (ICCIMA), Gholamhossein Shafiei, announced that Iran plans to turn its southeastern Chabahar Port into a trade hub in the near future.
"Those investing in the region will have a secure and promising prospect," Shafiei said in a meeting with Indian Ambassador to Iran Niraj Srivastava in the Iranian capital.
Shafiei also said the country plans to connect Mashhad's railroad in northeastern Iran to the western Afghan province of Herat and launch development projects in Sarakhs Special Economic Zone in northeastern Iran.
Srivastava described Chabahar Port as a key location for promoting Iran-India trade and expressed India's interest in further developing the port.
The diplomat said India has allocated $300 million for investment in the development of Chabahar Port and the country plans to participate in the development of railroads and shipping lines in the region.
IRNA