World News
Indian President approves death penalty for rape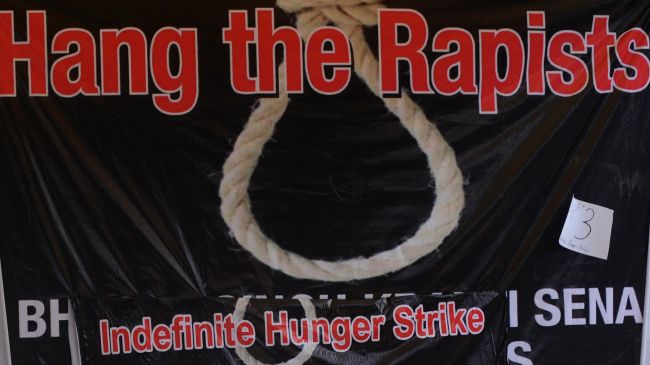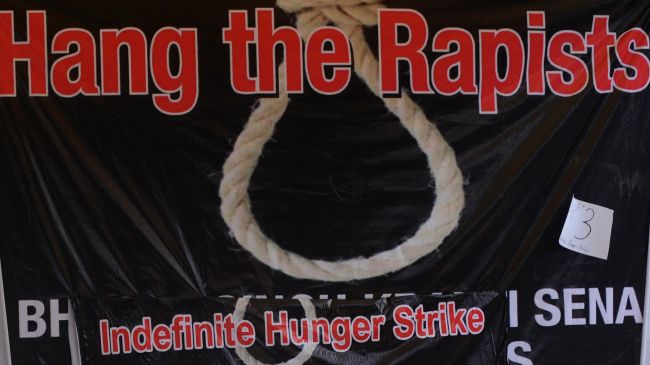 President Pranab Mukherjee signed the anti-rape ordinance to amend criminal laws after the brutal gang-rape of a female student in New Delhi sparked national outrage.
Following nationwide protests at the death of a 23-year-old woman who was gang raped in a bus on December 16, 2012, India's cabinet approved harsher punishments for rapists, including the death penalty.
A government-appointed panel recommended changes to current laws to improve safety for women. The changes were approved on Sunday by the President.
"The Indian president has given his assent to the ordinance on crime against women. It comes into effect immediately but it will also be tabled before the parliament," said a senior officer.
Changes to the law include doubling the minimum sentence for gang rape, rape of a minor, rape by a police official or an authority, and ultimately the death penalty if the victim is killed or left in a vegetative state. Voyeurism and stalking have also been outlined as an offence.
"We have taken swift action and hope these steps will make women feel safer in the country," Law Minister Ashwani Kumar told reporters on Friday.
Under the current law, rapists face a maximum sentence of seven to ten years and the death penalty is only imposed on the "rarest of rare cases."
Women rights activists rejected the ordinance, saying it does not properly cover sexual crimes against women and complained about passing a law without holding an official debate or discussion.
The victim and a male friend were attacked after boarding a bus on December 16, 2012. The accused men, who were the only passengers on the bus, beat the man with a metal bar and then raped the woman. Afterwards, the victims were thrown out of the moving bus. The woman later died of brain damage and massive internal injuries at a hospital in Singapore on December 29, 2012.
Five men and one minor are being tried in a fast-track court in New Delhi in connection with the gruesome rape and death of the student. So far all the suspects have pleaded not-guilty despite strong evidence from the prosecution.