Asia-Pacific
India
Indian professor: "Imam Khomeini (RA) Raised Anti-Imperialism Flag in the World"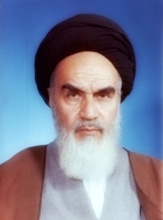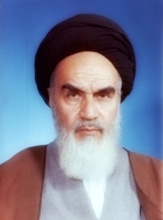 Imam Khomeini (RA) was a leader with great insight and correct view of the world who managed to raise the flag of fighting imperialism in the world.
This is according to Mohammad Nazar Al-Bari, history professor at India's Karnataka University who said that the policies adopted by Imam Khomeini (RA) and followed by the Supreme Leader of the Islamic Revolution Imam Khamenei are the main reason for Iran's becoming the number-one power in the Middle East.
"Imam Khomeini's strategies and leadership methods, which are also used today, have made Iran a powerful and significant country today."
He said one of the interesting points about the Islamic Revolution of Iran is that the society's oppressed and underprivileged played the main role in creation of the revolution and ousting the Shah's regime under the leadership of Imam Khomeini (RA).
Al-Bari referred to Imam Khomeini's (RA) attention to the society's underprivileged people as a good example for governments around the world.
"Another important point about the Islamic Revolution, led by Imam Khomeini, is that it had a profound effect in the Muslim world, so much so that decades after the victory of the revolution, one can still feel its effects on Muslim countries."
He said that with the victory of the Islamic Revolution, the world began to learn about the power of Islam and Muslim unity and ever since there have been attempts to sow discord among Muslims.
Elsewhere in his remarks, the Indian scholar referred to the West's attempts to regain its domination in Iran and said the Western colonizers want to open a way to pressure Iran by interfering in Syria's affairs.