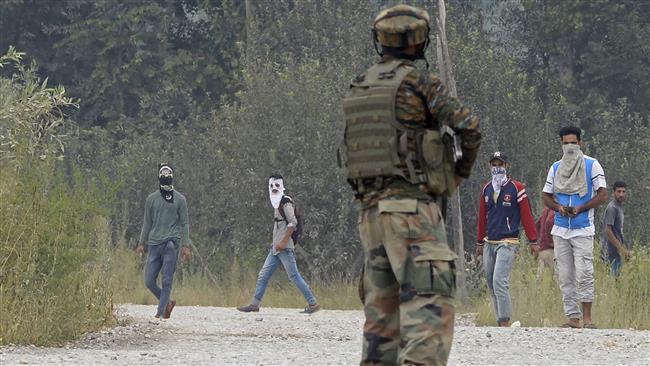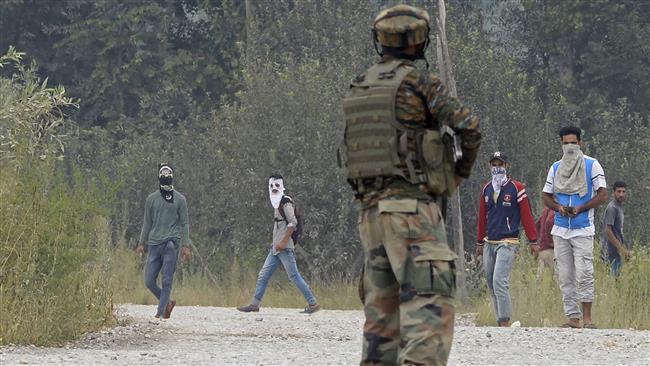 A five-year-old Pakistani girl has been killed when Indian troops purportedly shot her in the head across the Line of Control (LoC), the de facto border that separates the disputed Kashmir region between nuclear-armed rivals Pakistan and India.
The incident occurred in Polas village at Abbaspur sector on the common border on Saturday, when "a lone bullet fired by Indian troops pierced through" the little girl's head as she "was walking outside her house," said local government official Tahir Mumtaz.
He went on to say that the girl was immediately taken to a nearby hospital but she succumbed to her severe wounds on the way. The inhabitants of the village, he added, staged a protest rally, denouncing the deadly firing.
The restive region has witnessed a major escalation in mass protests and violence since early July 2016, when Burhan Wani, a top figure in a pro-independence group, was killed in a shootout with Indian troops. Over 100 people have been killed and more than 12,000 others injured in the ensuing crackdown.
India has already deployed some 500,000 soldiers to the disputed region to further boost the security of the borderline and suppress pro-independence demonstrations in its share of Kashmir, where anti-India sentiments are high.
Kashmir has been divided between India and Pakistan but claimed in full by both since the two partitioned and gained independence from Britain in 1947.
Militant groups have also for decades been fighting for independence or a merger with Pakistan. India accuses Pakistan of funding and training militants in Kashmir, a charge that Islamabad has persistently rejected.
The international community has condemned Indian forces' crackdown on dissent and called for a referendum to determine the fate of the region.
The two countries have fought three wars over the disputed territory. Despite a ceasefire agreement that was reached in November 2003, sporadic skirmishes continue in Kashmir and the two neighbors regularly exchange mortar fire across the border.
Last September, tensions reached a boiling point, with both Islamabad and New Delhi blaming each other for cross-border raids.
Back in November, at least nine people lost their lives when Indian cross-border fire targeted a passenger bus in the Neelum Valley, where four Pakistani soldiers were purportedly killed.