Asia-Pacific
India
Indian students protest in thousands as government cracks down on dissent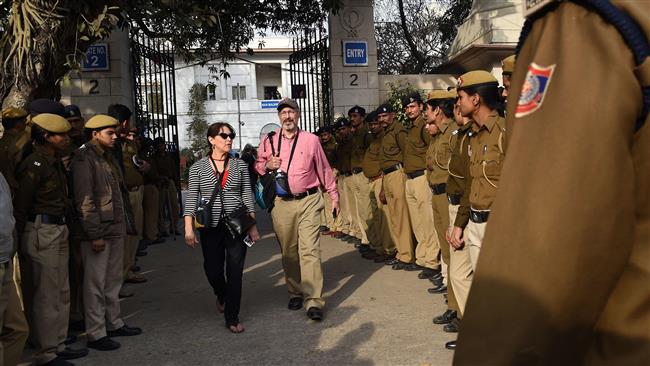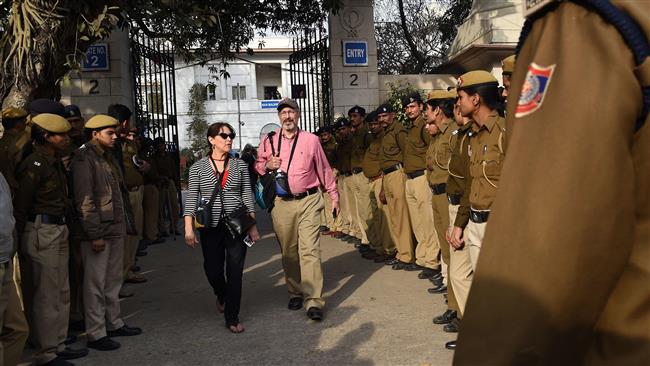 Indian students have staged one of the biggest student campus protests in recent times across the country as a student accused of sedition faces court.
Scuffles erupted outside a New Delhi courthouse between lawyers and students where Kanhaiya Kumar, 28, was to appear before a judge on Monday.
Outrage over the arrest of the left-wing student leader has led to demonstrations in at least 18 universities.
Kumar was arrested last week for sedition, after giving a speech questioning the hanging in 2013 of Mohammad Afzal Guru over his role in the 2001 attack on parliament.
Activists have long questioned Guru's conviction.
Kumar had also organized a rally to mark the anniversary of the execution of a Kashmiri separatist
Thousands of students and academics at New Delhi's prestigious Jawaharlal Nehru University (JNU) boycotted classes and erected barricades on Monday for a fourth day in an escalating conflict with the authorities.
"The government does not want students to have a say," said Rahila Parween, vice-president of the Delhi unit of the All India Students' Federation, a left-wing student union, adding, "It wants to dictate what students think, understand and say."
The incident marks another flare-up in the confrontation between Prime MInister Modi's nationalist government and left-wing and liberal groups.
Members of Modi's ruling Bharatiya Janata Party (BJP) propose strict measures against proponents of left-wing and liberal politics.
"I can assure you that every action we take is to protect our country. Any anti-India activity will not be tolerated," BJP President Amit Shah, one of Modi's closest allies, said at party headquarters.