World News
Indian teenager jawbone yields 232 teeth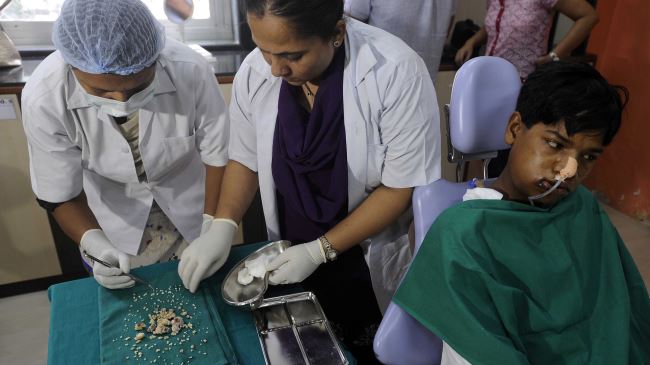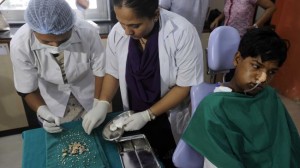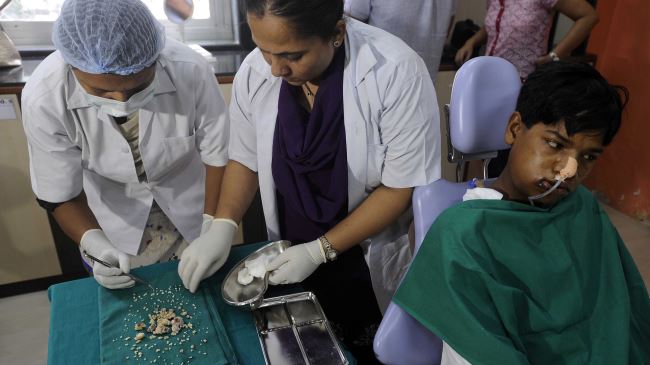 A worrisome growth in an Indian teenager's jawbone turns out to having been harboring 232 teeth.
The 17-year-old, named as Ashik Gavai, underwent a roughly-seven-hour-long surgery at a hospital in Mumbai, where his father had taken him fearing the growth might be cancerous.
"I was worried that it may turn out to be cancer so I brought him to Mumbai," the father told the Mumbai Mirror newspaper.
The condition has been identified as complex odontoma.
Head of Mumbai's JJ Hospital's dental department, Sunanda Dhivare-Palwankar said, "We operated on Monday and it took us almost seven hours. We thought it may be a simple surgery but once we opened it there were multiple pearl-like teeth inside the jaw bone."
After removing those they also found a larger "marble-like" structure which they struggled to shift and eventually had to "chisel out" and remove in fragments, she added.
Dhivare-Palwankar said that according to medical literature available on the condition, it is known to affect the upper jaw and a maximum of 37 teeth have been extracted from the tumor in the past.