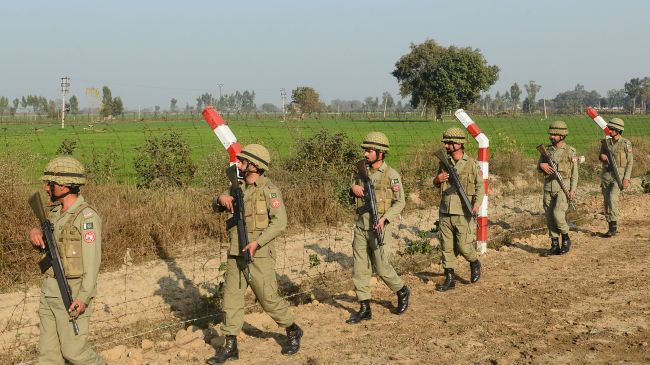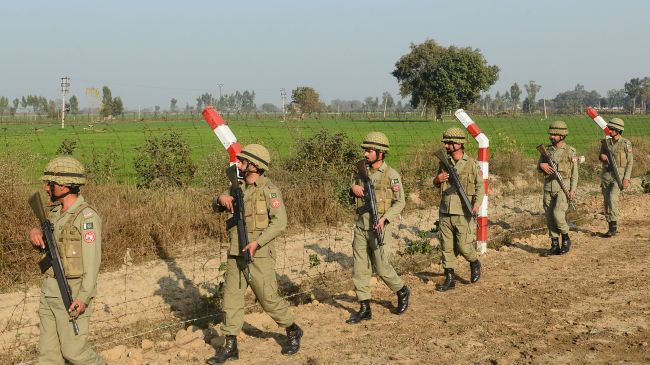 The Pakistani military says Indian troops have killed one of their soldiers in Azad Kashmir.
In a statement issued on Wednesday, the Pakistani military said one of its soldiers "embraced martyrdom due to unprovoked Indian firing" at the Line of Control (LoC).
"Indian troops again resorted to ceasefire violation and carried out unprovoked firing this evening at LoC in Hot Spring and Jandrot sectors from 2200 (1700 GMT) to 2300 hours (1800 GMT)," the statement said.
Sardar Mushtaq, a local government official in Hajira district, which is located in Pakistani-administered Azad Kashmir, said that Indian troops were firing at mountain villages.
"Indian troops are firing at Pakistani villages intermittently, Mushtaq said, adding, "We do not immediately know about the casualties because of communication difficulties in a mountainous region at night."
India has not responded to the accusation yet.
On Tuesday, Indian Prime Minister Manmohan Singh said there cannot be "business as usual" between India and Pakistan "after the barbaric" killing of two Indian soldiers by Pakistani troops in Kashmir.
"What has happened is unacceptable. Those responsible for this crime will have to be brought to book," he added.
Last week, two Indian soldiers and two Pakistani soldiers died in Kashmir.
Kashmir lies at the heart of more than 60 years of hostility between India and Pakistan. Both countries claim the region in full but each only has control over a section of the territory.
Over the past two decades, the conflict in Kashmir has left over 47,000 people dead by the official count, although other sources say the death toll could be as high as 90,000.