World News
Indonesia arrests Daesh-linked groups 'planning terror attacks'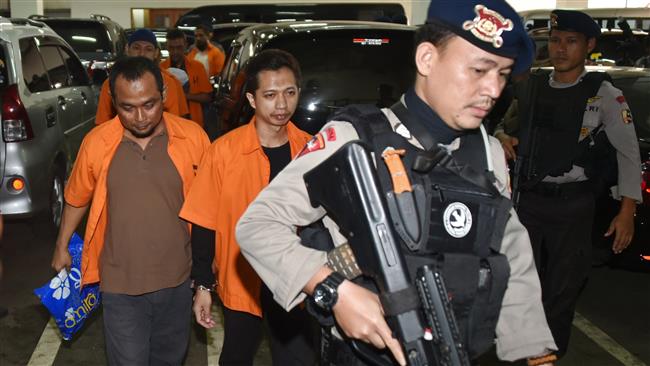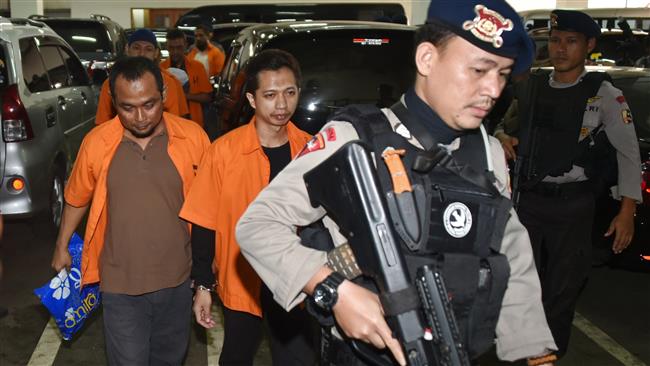 Police in Indonesia have arrested dozens of individuals linked to the Daesh Takfiri militant group who plotted to carry out terror attacks in the country.
National Police Chief General Badrodin Haiti said on Monday that 33 people were nabbed by the police anti-terror unit in the aftermath of last month's deadly attacks by the Daesh Takfiri terrorist group in the Indonesian capital, Jakarta, which killed four civilians and four assailants.
They were reportedly plotting to carry out attacks on the airport and other targets in the near future.
He said 17 of those arrested were directly linked to the Jakarta attacks, while 16 others were members of three other terrorist groups.
According to Haiti, one of the three groups was led by a person identified as 'Hendro Fernando' who had received 1.3 billion rupiah (USD 97,000) from a few Middle Eastern countries, including Jordan and Turkey, to launch attacks against Jakarta's main airport and the national police headquarters.
He also reported of two other groups planning car bomb attacks on the Jakarta police complex in the city's main business district as well as stabbing attacks on traffic police.
Police say the biggest threat comes from the Indonesian nationals in Syria encouraging local groups to launch attacks, and those Indonesians who return home from fighting alongside militants in the Middle East.
At least 400 Indonesians have reportedly joined the Daesh terror group in the two conflict-plagued Middle Eastern countries of Iraq and Syria.
Daesh militants control some parts of Iraq and Syria. The terrorists have been carrying out horrific acts of violence against all Iraqi and Syrian communities, such as Shias, Sunnis, Kurds and Christians.