Indonesia
Indonesian prosecutors demand death sentence for takfiri cleric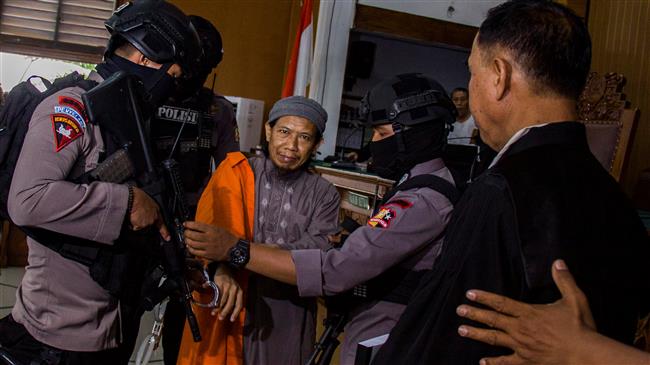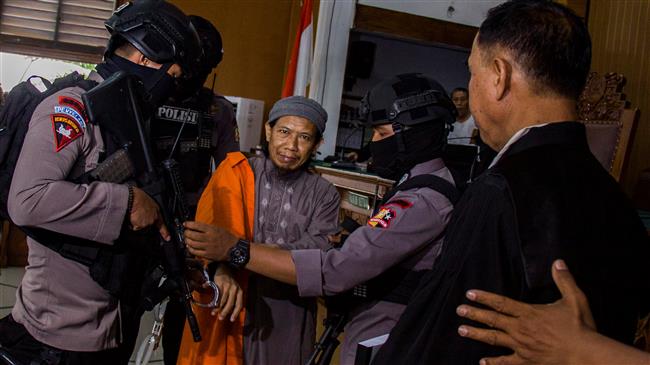 Indonesian prosecutors have demanded death penalty for a cleric, who is on trial for his alleged role in a series of attacks in the capital Jakrata. 
Cleric Aman Abdurrahman is on trial — amid heightened security measures— for "planning and/or mobilizing others to carry out terrorist acts … to create an atmosphere of terror among the public," said prosecutor Anita Dewayani on Friday.
"In view of the law, we demand the South Jakarta Court judges sentence the defendant who has been found legally and convincingly to have carried out terrorism," he added.
Authorities believe Abdurrahman is a main leader of a local Daesh-affiliated network, known as Jemaah Ansharut Daulah (JAD), which is blame for carrying out a series of attacks on several churches and police headquarters office on Sunday and Monday.
The attacks which, all were carried out in the country's second-largest city, Surabaya, killed at least 26 people and wounded dozens of others.
Back in January 2016, four bombers and gunmen attacked a shopping area in the capital, Jakarta, killing eight people, including the bombers.
The cleric, who was in jail at that the time, is accused of having masterminded the attack from inside the prison. He had been behind bars for setting up a militant training camp in the Indonesian province of Aceh.
Prosecutors also accused him of being behind another attack last year that killed three police officers at a Jakarta bus station and the bombing of a church in Samarinda on Borneo island that wounded four children.
The cleric's lawyers, however, said on Friday that there was no evidence to link the defendant to the attacks.
"He believed in establishing a caliphate, but he never proposed bombing," said lawyer Asrudin.
Police have deployed dozens of police officers, including officers from counter-terrorism and paramilitary units as well as numerous plainclothes police to guard the trial on Friday.