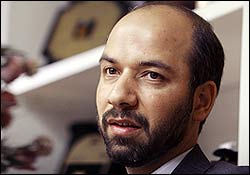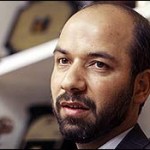 The Iranian minister of Industries and Mines left Tehran for Havana on Wednesday to take part in the 14th joint committee meeting for economic cooperation between the two countries.
IRNA reported that a delegation made up of representatives of major public and private firms will accompany Ali-Akbar Mehrabian on this trip.
During this trip MOUs will be signed between Iran and Cuba for expanding economic and industrial relations.
The Iranian minister plans to hold separate meetings with the Cuban president, foreign minister, base industries minister and heavy industries minister as well as a group of managers of Cuban firms.
The 14th joint committee meeting will be jointly led by the Iranian minister and the Cuban transport minister from November 5 to 7.