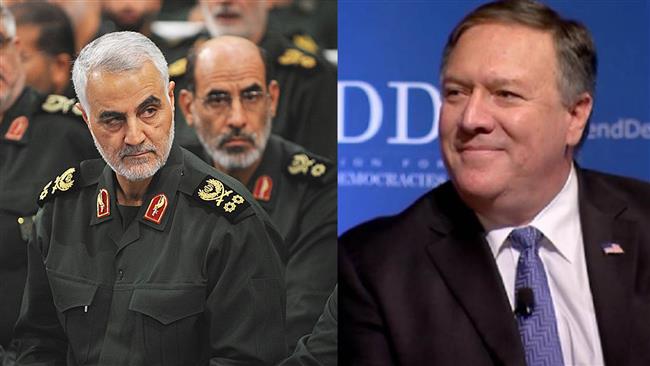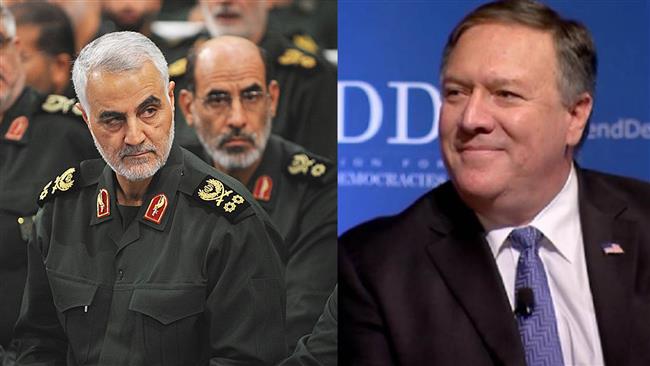 CIA Director Mike Pompeo says he has written a letter to Iran's Major General Qassem Soleimani, who commands the Quds Force of Iran's Islamic Revolution Guards Corps (IRGC) to warn him about US interests in Iraq.
The anti-Iran figure, who may soon replace US Secretary of State Rex Tillerson, made the announcement on Saturday, asserting that the general refused to read it, The Washington Post reported.
"I sent a note. I sent it because he had indicated that forces under his control might in fact threaten US interests in Iraq," Pompeo claimed at a defense forum at the Ronald Reagan Presidential Foundation and Institute in Simi Valley, California. "He refused to open the letter — didn't break my heart to be honest with you."
Battered by foreign-backed militant groups such as Daesh, Iraq's central government has sought the assistance of its Muslim neighbor, Iran, to defend its borders and bring security back to the country.
Pompeo further added that, "What we were communicating to him [General Soleimani] in that letter was that we will hold he [sic] and Iran accountable … and we wanted to make sure that he and the leadership of Iran understood that in a way that was crystal clear."
In a congratulatory message to Iran's Leader, the commander of the IRGC Quds Force hails the final victory over the Daesh terror group both in Iraq and Syria.
In a recent congratulatory message to Leader of the Islamic Revolution Ayatollah Seyyed Ali Khamenei, General Soleimani hailed the "great victory" over Daesh Takfiri terrorists.
The Daesh terrorists were among the militants initially trained by the US Central Intelligence Agency in Jordan in 2012 to destabilize the Syrian government.