Syria
Infighting among Nusra, ISIL, FSA kills several in Syria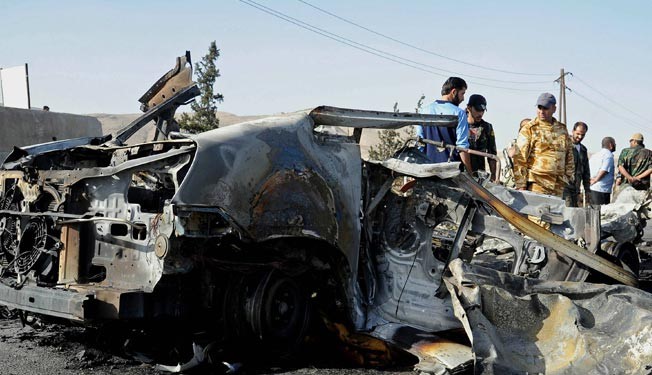 Terrorists affiliated to the so-called Islamic State of Iraq and the Levant (ISIL) have started new wave of fierce clashes with other militant groups such as al-Nusra Front and the so-called Free Syrian Army (FSA) in eastern Syria.
A car bomb exploded in the area of Shehel, a stronghold for al-Nusra group in Deir al-Zour, leaving dozens killed, including one of al-Nusra commanders.
The UK-based Syrian Observatory for Human Rights accused ISIL of carrying out the detonation, yet the group denied its responsibility and noted that the car bomb was planned to target its militants.
In Asharna in the eastern countryside of Deir al-Zour, ISIL also detonated a car bomb, targeting a main so-called Free Syrian Army (FSA) garrison.
In Raqqa, the commanders of ISIL legislated murdering al-Nusra and FSA members. As a result, ISIL detonated a number of houses in the province, claiming that their owners cooperate with al-Nusra and FSA.
ISIL also killed an Islamic Front commander in the southern countryside of Hamah.
Syria has been gripped by deadly unrest since 2011. According to reports, Western powers and their regional allies – especially Qatar, Saudi Arabia, and Turkey – are supporting the militants operating inside the country.
British defense consultancy IHS Jane's estimates that some 10,000 militants are fighting for groups affiliated with al-Qaeda such as al-Nusra Front, and the rest fight for different militant groups.