Syria
Infighting between Turkey backed terrorists kills 25 in Syria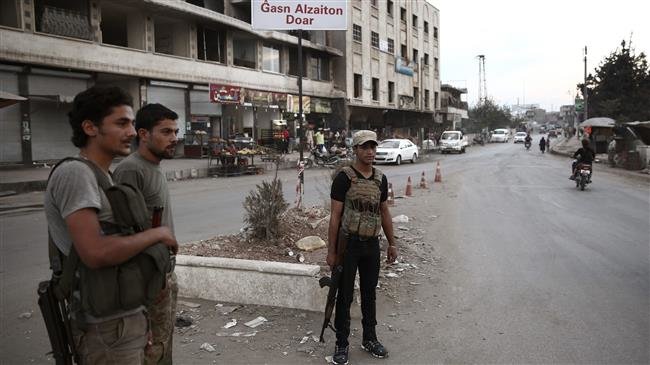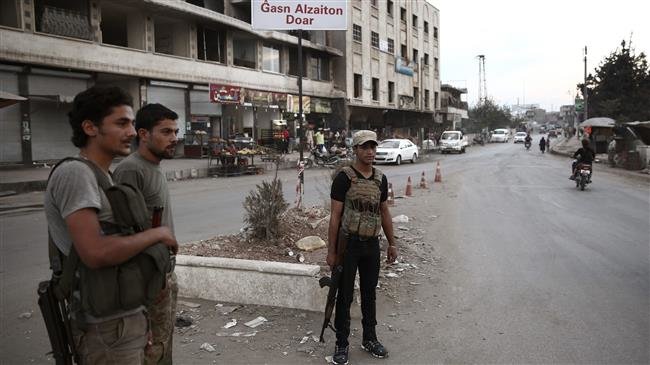 At least 25 militants have been killed in an "unprecedented" infighting between pro-Turkey groups over influence in Syria's northern town of Afrin, a pro-opposition monitoring group says.
The Turkish army and the so-called Free Syrian Army units which are backed by Ankara established full control over Afrin in March after more than two months of battles with US-backed militants.
The so-called Syrian Observatory for Human Rights said on Sunday that clashes between the majority of the pro-Ankara militants and a group of about 200 fighters in several districts had left 25 dead.
According to the Britain-based group, the 200 militants were accused of "disobeying" Turkish troops and "committing abuses."
Observatory head Rami Abdul Rahman described the heavy clashes as "unprecedented since the rebels seized Afrin."
"The clashes provoked terror among civilians," he said, adding that "Turkish tanks are patrolling the streets of the town."
The fighting comes amid a curfew imposed by Turkish forces stationed in Afrin on civilians since Saturday evening, according to the observatory.
The United Nations and human rights groups, including Amnesty International, have documented widespread abuses since the capture of the northern city by the Ankara-backed militants.
Turkey-led forces reportedly went on a rampage in Afrin, pillaging shops and homes after capturing the city.
Turkey-allied forces have reportedly ransacked Afrin after capturing the northern Syrian city on Sunday.
According to a report by the UN Commission of Inquiry, half of the enclave's 320,000 residents fled and most are unable to return.
Turkey began the so-called Operation Olive Branch against Afrin on January 20 to cleanse the northern Syrian border of US-backed Kurdish militants whom it associates with the homegrown Kurdistan Workers' Party (PKK) fighting for autonomy on Turkish soil.
The Turkish operation was launched without permission from the Syrian government. It has also pitted Ankara against Washington, which supports the Kurdish militants.
On Saturday, Turkey's Defense Minister Hulusi Akar expressed indignation at photos showing US troops dining with Kurdish militants near the Turkish border in Syria.
The US has been arming and training Kurdish militants under the banner of helping them fight the Daesh terror group, but Syria and several other countries see ulterior motives behind the deployment.