Syria
Infighting Escalating among Terrorist Groups in Northern Syria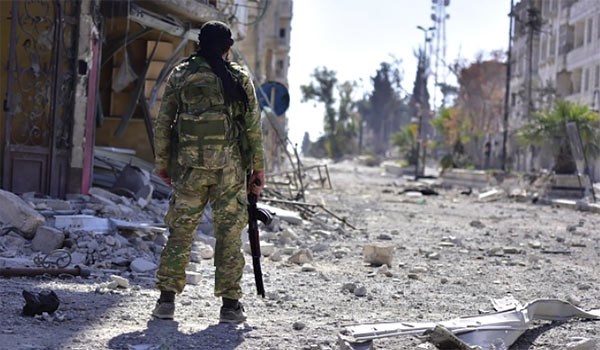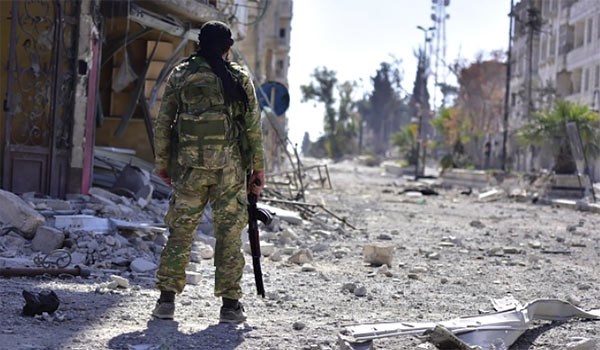 A militant group affiliated to Syria's Tahrir Front stormed the positions of Tahrir al-Sham Hay'at (the Levant Liberation Board or the Al-Nusra Front) rival terrorist group in Western Aleppo on Thursday, militant-affiliated websites reported.
The sources reported that gunmen of Nouralddeen al-Zinki, affiliated to Syria's Tahrir Front, launched a heavy assault on Tahrir al-Sham Hay'at near the town of Dar al-Izzah and managed to capture Basraton settlement and its surrounding areas after Tahrir Al-Sham withdrew further West of Dar al-Izzah.
Pro-Zinki activists also claimed that at least five militants from Tahrir Al-Sham were killed during the advance.
Al-Zinki's assault comes just days after Tahrir Al-Sham killed several members of Syria's Tahrir Front in Eastern Aleppo.
In a relevant development on Monday, heavy infighting erupted between Tahrir al-Sham Hay'at and Syria's Tahrir Front in Ajel and Jamiat al-Sa'adiyeh villages in Western Aleppo, the towns of Khan al-Sobol and Kafr Batikh in Idlib, the village of al-Jaradeh in Southern Idlib and the two villages of al-Mansoureh and Kharbat al-Naqous in Western Hama.
Tahrir al-Sham Hay'at also won control of al-Mohandeen Awal, al-Mohandeseen Thani, Sheikh Ali, Reef al-Ateba, al-Fouj 46, Tadil, Ajil, Urum Soqra, Taqad, Kafr Nouran, al-Tawameh, Kafr Karamayn, Ma'arat al-Na'asan and Mirnaz regions.
Tahrir al-Sham Hay'at erected checkpoints in the village of Atmeh near the border with Turkey and stopped traffic of fuel vehicles from Northern Aleppo to Idlib.
Reports from the region said Tahrir al-Sham Hay'at also imposed control over Ram Hamdan, Hazreh, Kafr Yahmoul, Ma'arat Mesrin, Tarmanin, Tala'adat Waqah, Aqrabat, Kafr Lousin, Atmeh and Deir Hissan regions in Northern Idlib.
The infighting erupted after a huge blast rocked the base of the foreign members of Tahrir al-Sham Hay'at in Central Idlib on Saturday, inflicting tens of casualties on the terrorist group.
Militant-affiliated sources reported that a bomb-laden car was detonated in front of a building called 'National Salvation Government' in the Center of Idlib city.
The sources added that the building belongs to the Uzbek militants of Tahrir al-Sham, saying that at least 15 militants were killed and tens of others were wounded in the explosion.
Tensions have intensified among the terrorists in Idlib province in recent days.
Two senior commanders of Tahrir al-Sham Hay'at terrorist group were also assassinated as internal tensions heightened with Syria's Tahrir Front in Idlib.