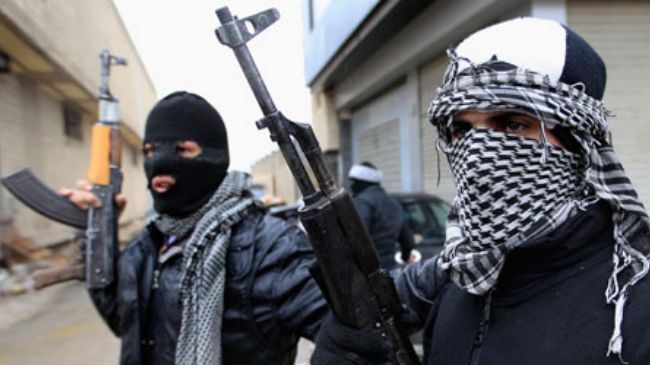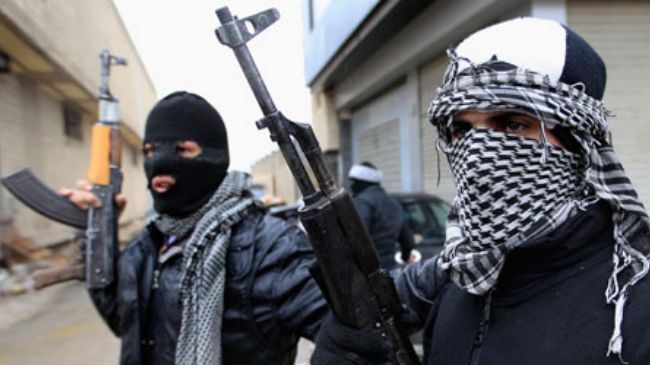 Infighting has intensified among foreign-backed militants in several provinces in Syria's northwest.
On Sunday, an alliance of militant groups seized a military compound held by al-Qaeda-linked militants in the country's northwest.
According to opposition sources, the alliance, which includes militants from the so-called Free Syrian Army (FSA) and other groups, seized the compound in the town of Manjib in Syria's Aleppo Province.
This came after the alliance chased a number of militants loyal to the terrorist organization, Islamic State of Iraq and the Levant (ISIL).
Over the past days, the foreign-sponsored militancy against the government of Syrian President Bashar al-Assad has turned into full-scale infighting in the provinces of Aleppo and Idlib.
Since Friday, clashes in the two provinces have killed dozens on both sides.
Meanwhile, the ISIL militants have left their strongholds near the Turkish border in Idlib with reports saying the pullout involved no fighting.
Syria has been gripped by deadly unrest since 2011. According to reports, the Western powers and their regional allies – namely Qatar, Saudi Arabia and Turkey – are supporting the militants operating inside Syria.
According to the United Nations, more than 100,000 people have been killed and millions displaced in the foreign-backed militancy.
The UN also says more than four million other Syrians will be forced out of their homes in 2014 by the escalating conflict in the country.