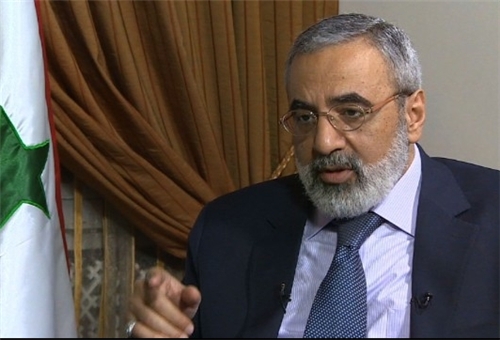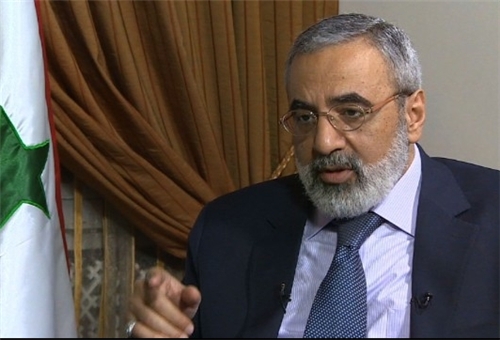 Syrian Information Minister Omran Ahid al-Za'bi appreciated Iran's support for his government and nation, and said Damascus will remain beside Tehran under all conditions.
"Despite all pressures Syria is committed to its stances and its relations with other countries and it will always remain beside Iran, Iraq and Palestine," Al-Za'bi said in a video conference addressing the Seventh General Assembly meeting of Islamic Radios and Televisions Union in Tehran on Sunday.
He underlined that Syria relies on its allies and with their help it is trying to display the realities by disclosing the identity of those who are targeting Syria's infrastructures with the help of terrorists and exerting pressures on the country.
Iranian officials have repeatedly underlined that Tehran is in favor of negotiations between the Syrian government and opposition groups to create stability in the Middle Eastern country.
In November 2012, Iran hosted a meeting between the representatives of the Syrian government and opposition to encourage them to start talks to find a political solution to their problems. The National Dialogue Conference kicked off work in Tehran mid November with the motto of 'No to Violence, Yes to Democracy".
The meeting brought together almost 200 representatives of various Syrian ethnicities, political groups, minorities, the opposition, and state officials.
On Saturday, a senior Iranian official announced that Tehran will host 'the Friends of Syria Conference' early next month to discuss the latest developments in crisis-hit Syria and find diplomatic solutions to the ongoing bloodshed in there.
"The second round of the Syria conference will be held in Tehran on June 1 and will be participated by a number of countries," Iranian Parliament Speaker's top advisor for international affairs Hossein Sheikholeslam told FNA.
He noted that Syria and resolving the crisis in that country are issues to be discussed in the conference.
The top advisor explained that representatives of Russia, Syria, Cuba, Lebanon, Iraq, Algeria and Venezuela attended the first round of the conference in Tehran on March 12.
Sheikholeslam said that the heads of the foreign policy commissions of the parliaments of the participating countries will take part in the upcoming conference in Tehran to review ways of ceasing bloodshed and violation of human rights in Syria.
The first conference was held in the presence of the chairpersons of the foreign policy commissions of Iran, Algiers, Iraq, Syria, Lebanon and Russia in March this year.
Resolutions of the Syrian crisis through diplomacy and immediate end to violation of human rights were the main topics of the first conference.
Venezuelan and Cuban ambassadors to Tehran were also present at the event.
Syria has been the scene of deadly violence since March 2011. Over 130,000 people have reportedly been killed and millions displaced due to the crisis.
According to reports, the western powers and their regional allies — especially Qatar, Saudi Arabia, and Turkey — are supporting the militants operating inside Syria.