Iran
Middle East
North America
Informed source refutes rumors of US participation in direct talks involving Iran
A source with knowledge of the ongoing talks in Vienna has refuted rumors that the United States was expected to engage in direct talks with Iran through a session of the Joint Commission of the 2015 agreement.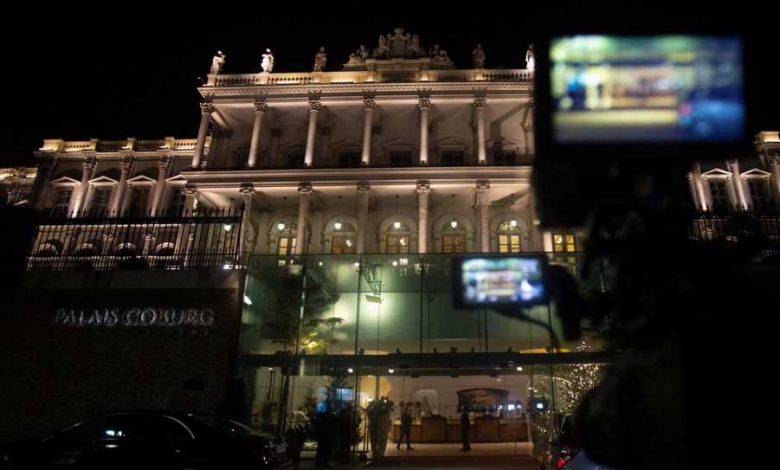 The information was provided to Press TV on Sunday after Western sources alleged that the Austrian capital of Vienna was to host such talks on Monday.
Vienna has been hosting many rounds of talks between the Islamic Republic and the P4+1 group of states, which are the remaining signatories to a 2015 deal. The United States is not directly engaged in the process because it is no longer a party to the accord.
Washington left the deal three years after its conclusion and returned the illegal and inhumane sanctions that the accord had removed.
Since last year, the talks have been exploring the prospect of fresh removal of the sanctions and a US return to the deal.
According to the false information provided by Western sources, the deal's Joint Commission, which features representatives from all the remaining members, was to convene on Monday. The diplomat went on to allege that Washington would be part of the talks.
This is while, Iran and the P4+1 group of countries have previously agreed that no session of the Joint Commission would be held, and negotiators would rather continue talks within the framework of bilateral and multilateral meetings.
The Islamic Republic has strictly refused to hold any direct or indirect talks with the United States, citing Washington's departure from the agreement that nullifies its membership of the deal.
Iran's security chief, meanwhile, shared a tweet in which he disclosed the contents of an earlier phone call he had with the country's lead negotiator, Ali Bagheri-Kani.
Secretary of Iran's Supreme National Security Council, Ali Shamkhani, said the Western side was increasingly making it difficult for the Iranian team to "advance the logical and legal instructions of Tehran."
The Western officials were, meanwhile, continuing their pretense of contributing to the talks, he added.