Palestine
Inhuman zionist Rabid Dogs Kill Palestinian Teen in New Stabbing Operation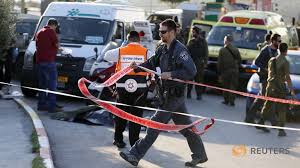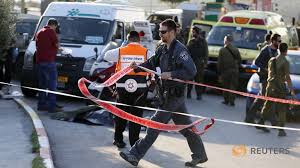 Israeli forces killed a Palestinian teen on Monday after he tries to stab occupation soldiers in the occupied West Bank.
Al-Manar correspondent in West Bank confirmed the martyrdom of Palestinian teen.
A Palestinian security source named the Palestinian as Ahmed Toba, 17, from a village in the northern West Bank, AFP news agency reported.
An occupation army statement said "(soldiers) identified a suspect infiltrating the security fence near the community of Salit, east of Kfar Saba."
"When forces arrived at the scene the assailant drew a knife and attempted to stab the soldiers."
"Responding to the imminent threat, the force fired towards the attacker, resulting in his death," the IOF statement added.
The occupied territories have been, since October 1, rocked by a wave of attacks against Zionists in retaliation of the Israeli repressive measures against the Palestinians across the West Bank and especially in al-Quds.
Zionist settlers backed by occupation forces have been repeatedly storming the holy al-Aqsa Mosque, sparking Palestinian anger.
The Palestinian operations since the start of October have killed 25 Israelis, while the Israeli occupation forces killed 161 Palestinians.