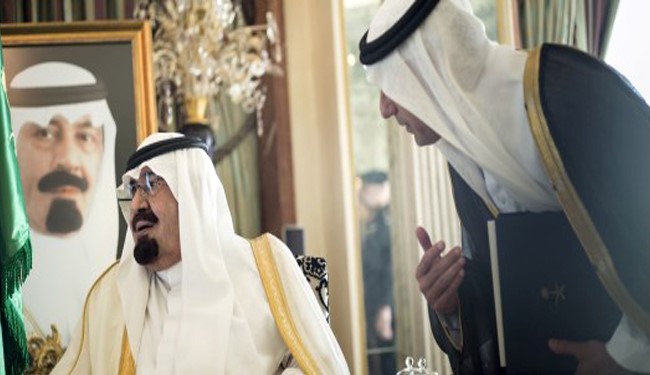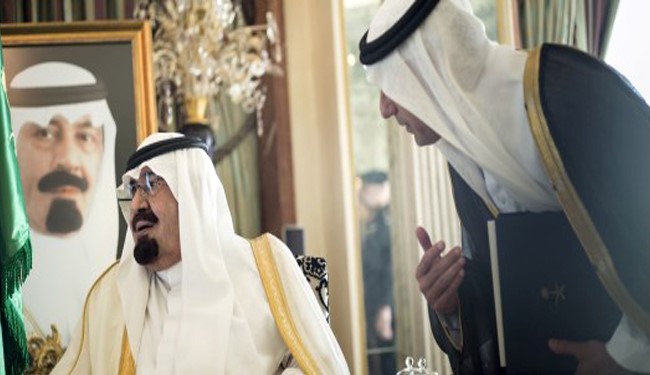 Saudi Arabia's Royal Court says King Abdullah is being treated for pneumonia and that his condition has stabilized after doctors inserted a breathing tube.
The statement, which was released by Saudi state media, said the monarch, 92, had been transferred Thursday to a military hospital after experiencing shortness of breath and back pain. The Saudi Royal Court said medical tests showed the king had a respiratory infection.
After spending a little more than week at his royal encampment in Rawdat Khuraim, a green oasis about 62 miles (100 kilometers) north of Riyadh, the king returned to the capital on Wednesday and was admitted initially to a National Guard hospital for medical tests.
In the past, the Saudi line of succession has been from brother to brother among the sons of Ibn Saud, in contrast to the father-son method seen in most other monarchies. The main qualification has been seniority in age, though some princes have been passed over due to incompetence or unwillingness to take the role. One consequence of this system has been shorter reigns for most of the kings since Ibn Saud, as his sons are increasingly old and often ailing when they assume the throne.