Palestine
Inhuman zionist sniper records, celebrates killing unarmed Palestinian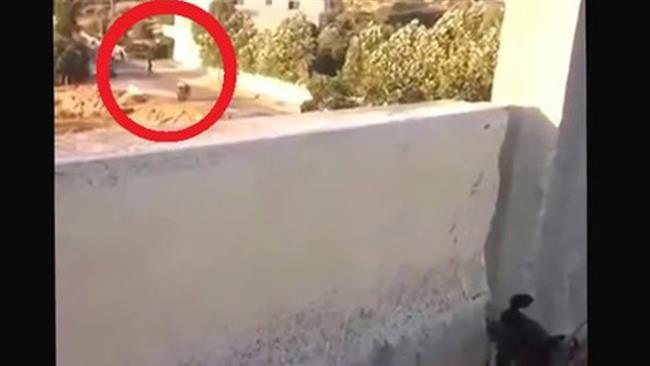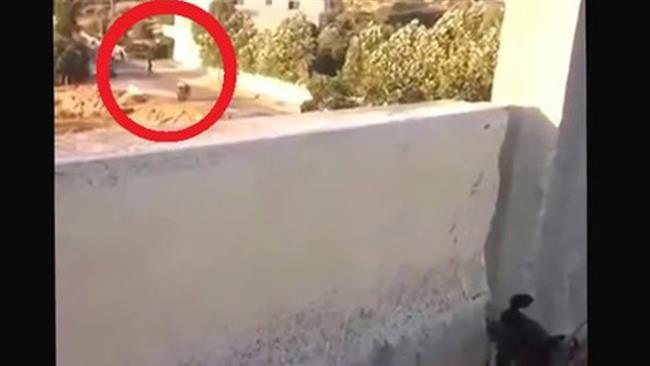 A video has appeared on the Internet, reportedly showing an Israeli sniper gunning down an unarmed Palestinian in the occupied West Bank and then rejoicing for capturing the brutal shooting on tape.
"Got it! Wow, got it. Got video too," the sniper yells out in Hebrew after what appears to be a kill shot in the West Bank village of Silwad. The Israeli soldier is shown aiming at the faraway victim, who collapses following a single gunshot.
According to Israeli website Mako, the soldier in the video belongs to the same Israeli military unit whose members were reportedly caught on video brutally beating and arresting a Palestinian man from Jalazone refugee camp near the West Bank city of Ramallah last week.
"The shooting was done with permission by the sector commanders after the suspect threw an incendiary device and stones at the forces on the spot. The shooting was filmed as part of the instructions of the commanders in the sector for documentation and verification," an Israeli military spokesman claimed.
This is while the victim in the short shooting video appears to be standing still, without being involved in any sort of confrontation.
The Israeli website also interviews an unidentified "veteran colonel" of the Israeli military who commented on the video on condition of anonymity, saying, "the target (the shooting victim) is not threatening the forces in the field in a manner that requires operating the sniper, not according to military procedures."
He added, "It is customary to put snipers at controlling points and they have a very specific role: to locate and destroy an armed person who threatens the forces, if such a person appears among the demonstrators, or take out of commission a demonstrator who presents a clear threat and endangers the life of forces in the field… unfortunately, it does not look like that in the situation in the film in question."
He also raised concern over the negative impact of such videos on the Israeli military's public image, adding, "The trickling of such materials to the Internet is especially serious."