Palestine
Inhuman zionists Storm Al-Aqsa, Several Injuries among Worshipers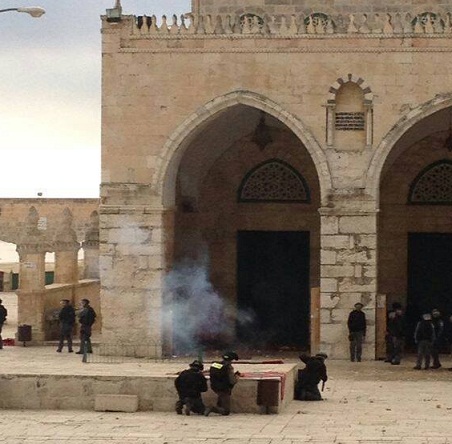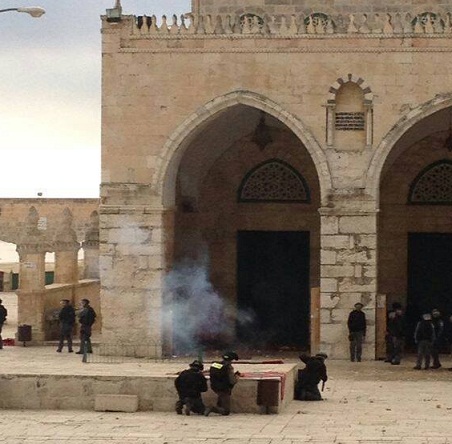 Fresh clashes have erupted on Wednesday between Israeli forces and Palestinian worshippers after the Zionists entered the al-Aqsa Mosque in East al-Quds (Jerusalem) in the occupied West Bank.Aqsa clashes
At least 20 people were reportedly injured in the clashes when the Israeli forces fired plastic bullets and tear gas and threw grenades at the Palestinian worshippers in the al-Aqsa Mosque compound to disperse them.
Israeli forces set up barriers in front of all of the compound's gates to prevent Palestinian worshippers from entering the mosque.
The mosque, widely revered by Muslims, has been the scene of clashes between Palestinians and Israeli settlers and troops in recent weeks.
Tel Aviv is planning to change the status quo and Judaize al-Quds.
The Israeli spokeswoman claimed that dozens of 'masked protesters' threw stones and firecrackers at Israeli forces who then entered the Al-Aqsa mosque and pushed the demonstrators back inside the mosque.