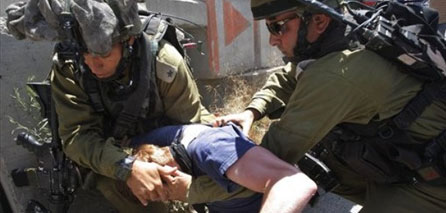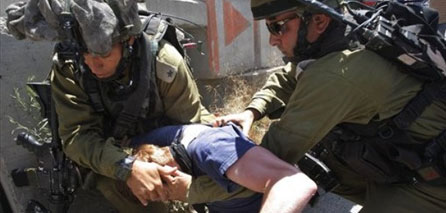 A violent clashes broke out between Jerusalemite youths from Shufat camp downtown Jerusalem and a large number of the occupation army near the military checkpoint near the entrance to the camp.
Witnesses confirmed to our correspondent, that the young men hurled stones and empty bottles at the soldiers who responded with sound bombs and gas burning toxic tear gas and live bullets on the demonstrators.
For their part, Israeli soldiers closed the checkpoint to traffic vehicles amid a large gathering of people in the main streets.
In another context, A Zionist soldiers was wounded by a stone during the violent clashes erupted on Tuesday afternoon 06/15/2010, in Al Dahereya town south of Al Khalil.