Iran
Middle East
North America
Intel minister: Iran identified 290 CIA spies, made arrests
Iran has identified 290 CIA agents across different countries, forcing the US to form a special committee to reassess its cloak-and-dagger operations, Intelligence Minister Mahmoud Alavi says.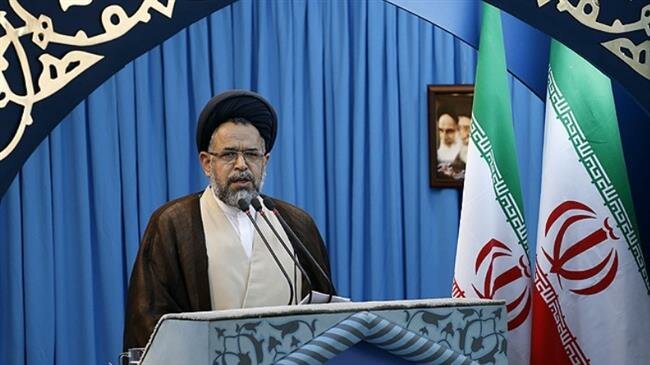 "CIA operatives in these countries were identified and arrested and the contacts of the US intelligence agency with its sources were disrupted in such a way that a committee to assess the failure was set up in America," Alavi said during Friday prayers in Tehran.
He touched on what numerous US spy experts have said about the major intelligence defeat, including one who called it "one of the most catastrophic intelligence failures since the September 11" attacks in 2001.
Alavi said his ministry has shifted from focusing on defensive counter-intelligence to conducting offensive operations. He said details of the operations would be publicized soon.
A similar successful counter operation was carried out against Britain's MI6 intelligence service, he said, adding detailed information about it will also be made public in the near future when deemed appropriate.
Iran arrests Daesh-linked terrorists plotting attacksIranian security forces have arrested seven individuals linked to the Daesh group before they could carry out any act of terror in the country, Intelligence Minister Mahmoud Alavi says.
Iran has been successful in protecting itself from the spillover of terrorism and foreign-backed conflict — constant features of life in a number of regional countries — due to high vigilance by its intelligence and security forces.