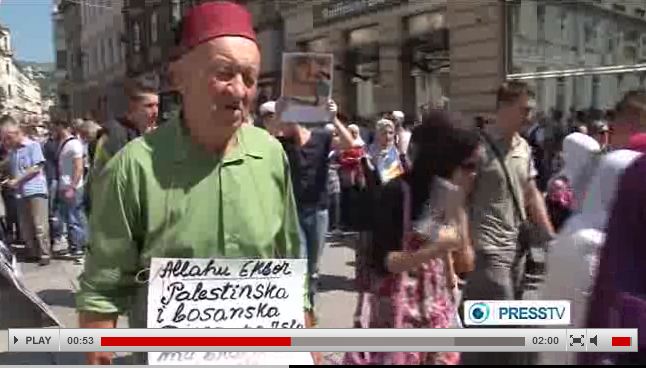 In Bosnia and Herzegovina manifestation International Al-Quds Day has been organized thirteen years in row to show solidarity with Palestinian cause.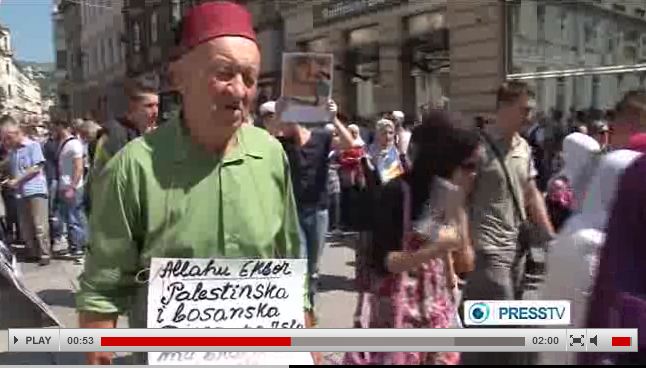 In Sarajevo and cities across Bosnia and Herzegovina, International Al-Quds day is being marked by people who want to support the Palestinian resistance against the Israeli regime.
People around the world are marking International Al-Quds Day, day of remembrance and a reminder of the political, economic and humanitarian disaster for the Palestinians.
At the same time this is a day of hope and faith that the truth and justice will come to Palestine.
The last Friday of the holy month of Ramadan is decalred as the International Al-Quds Day, during which Muslims around the world show their solidarity with the Palestinians.
Today on the last Friday of the holy month of Ramadan a clear message was sent from Bosnia and Herzegovina, a messege of support and sympathie for all Palestinian people. International Al-Quds Day is a day when one must stop and think about the misery these people are going through.