Syria
Lebanon
Middle East
International community has failed to contribute to repatriation of Syrian refugees: Lebanon security chief
The head of Lebanon's General Security agency has lambasted the international community over forgetting about Syrian refugees, arguing there is no firm intention to repatriate the displaced population to their homeland.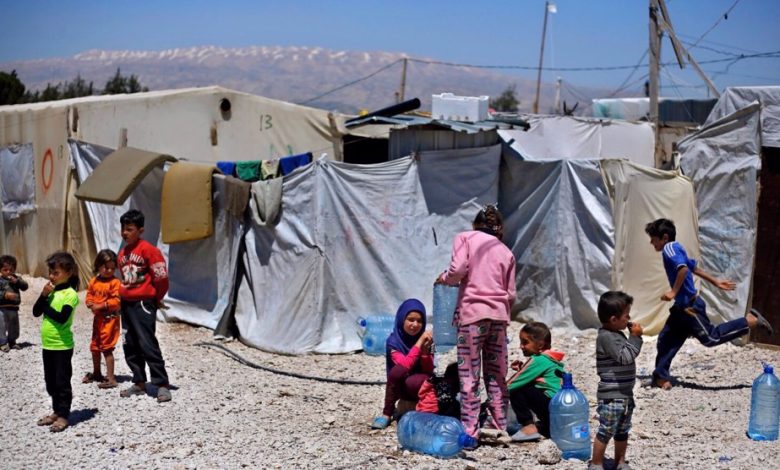 Major General Abbas Ibrahim said on Thursday that the Lebanese government, having received guarantees from Syrian authorities, drafted a plan that would entail sending back 15,000 Syrian refugees every month, but it was rejected due to the lack of international will for the repatriation of thousands of Syrian refugees in near future.
"We and Syrian people are victims of a major international conspiracy led by superpowers, which has displaced an entire nation," he added.
Earlier this month, Lebanon's caretaker Minister of the Displaced Issam Charafeddine told The Associated Press that Beirut "will follow the plan to return Syrians refugees to their country."
The plan "projects 15,000 monthly repatriations. We are serious about implementing this plan and we hope to do so within months," he said.
"This is a humane, honorable, patriotic and economic plan that is necessary for Lebanon" Charafeddine noted, pointing out that "shelters are to be established for the displaced within their villages in Syria."
The Lebanese minister went on to say that the Syrian government has shown great support in this regard.
Charafeddine also indicated that "the United Nations High Commissioner for Refugees (UNHCR) did not agree to a number of items that were put forward, including the request to suspend aid payments," adding that the UN refugee agency's position is "political."
According to the Lebanese government, about 1.5 million Syrian refugees are living in the country.
A committee consisting of caretaker Prime Minister Najib Mikati, Charafeddine, six other ministers and the country's General Security agency has been working on the plan since March to gradually return Syrian refugees from Lebanon.
The United Nations estimates that 90 percent of Syrian refugee households live in extreme poverty.
Since late 2019, Lebanon has been mired in a deep financial crisis that has caused the Lebanese pound to lose around 90 percent of its value to the US dollar and led its banking system to collapse, plunging the bulk of Lebanese into poverty.
The economic and financial crisis is mostly linked to the sanctions that the United States and its allies have imposed on Lebanon and foreign intervention in the Arab nation's domestic affairs.