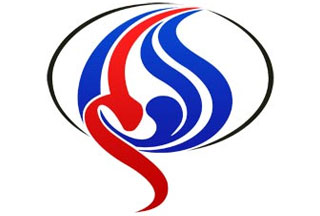 International groups and news networks have condemned Arab satellite operators for taking Iran's Al-Alam television network off air.
The British Association of Journalists, Turkey's Felicity Party and a number of television networks such as Al-Manar have strongly criticized the decision made by Arabsat and Egyptian-run Nilesat.
The Iran-based television network of Al-Alam was removed by both operators without prior notice last Tuesday.
Al-Alam authorities say the move is in violation of previous contracts with the two satellite companies.
In a letter to Iran's broadcasting authorities, Arabsat named London-based opposition figure Mohammad Al-Massari as one of the figures hosted by Al-Alam that had spoken "against the Saudi government and its leaders based on hatred of its leaders."
"The anchor/host of the programs did not take any action to suppress such accusations," it added.
Mohammad Al-Massari is an exiled Saudi physicist and political dissident, who gained asylum in the United Kingdom in 1994.
Riyadh accuses Al-Massari of assisting a plot aimed at assassinating Saudi Crown Prince Abdullah – a charged he has denied.
The following is the list of international associations and groups which have condemned the removal of Al-Alam from Arabsat and Nilesat.
The International Association for Media and Communication Research – IAMCR
Lebanon's National Information Council
Turkey's Felicity Party
Turkey's Organization of Human Rights and Solidarity of Oppressed People
The Syrian Parliament's Foreign Policy Commission
The International Association of Journalists (IAJ)
The Najaf Journalists Union
The Foreign Press Association in France
Al-Khilafah Publications in the Netherlands
Mauritanian independent news agency Al-Akhbar
The Mauritanian Journalists Union
The Arab Human Rights Committee
Former Deputy Foreign Minister of Egypt
The Palestinian Resistance Movement Hamas
Palestinian Deputy Parliament Speaker Hassan Khreisheh
The Palestinian Legislative Council (parliament)
Lebanon's Al-Manar Television Network
Iraq's Al-Forat Television Network
The Popular Front for the Liberation of Palestine (PFLP)
The Palestinian Information Center
Egypt's Lawyers without Borders
Egypt's Democratic Peace Party
The Arabic Network for Human Rights Information
The Syrian Social Nationalist Party in Lebanon
The General Union of Palestinian Writers and Journalists
Lebanon's Hezbollah Resistance Movement
The Sudanese Union of Journalists
The British Association of Journalists
A number of the Palestinian Parliament members in Gaza and the West Bank have also expressed the opposition to the move.