Palestine
Int'l campaign calls for the release of Palestinian Legislative Council speaker and members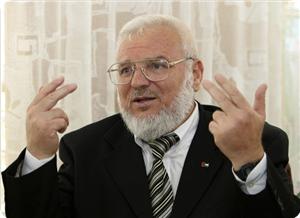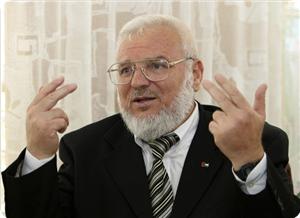 The international campaign for the release of the kidnapped Palestinian MPs called for parliamentary, political, and human rights intervention to pressure Israeli authorities to release Palestinian Legislative Council (PLC) speaker Dr. Aziz Duweik and other PLC members.
The campaign said in a press release issued on Wednesday that Israel's "act of piracy" proves its "criminal mentality" that targets wiping out the Palestinian legitimacy.
The campaign sent letters to the Arab, Islamic, and international parliaments and human rights institutions calling for serious action to pressure Israeli occupation to halt its violations of the Palestinian parliamentary immunity.
For his part, head of Ahrar center for prisoners studies Fuad al-Khuffash condemned the re-arrest of 50 liberated detainees who were released in Shalit swap deal.
In a press release, al-Khuffash said that Israel declared war against Hamas after the detention of its deputies, leaders, and activists, pointing out that Israel violated the agreements reached with Hamas under Egyptian mediation.
He called on the Egyptian authorities to intervene to stop the Israeli violations, and he also called on the PA to work for the release of the Palestinians who were recently detained.
Al-Khuffash also condemned the Israeli decision on Wednesday to incarcerate 27 Palestinians, who were recently arrested, in administrative detention for different periods.
He called on human rights institutions to put an end to the ceaseless Israeli violations of international laws and norms that restrict the use of administrative detention.
In its turn, the Palestinian Prisoners Society (PPS) condemned the Israeli arrest campaign waged against the Palestinian people and liberated detainees in particular who were released during Shalit swap deal.
Head of the PPS Qadoura Fares told a press conference Israeli recent restrictions and revenge policy reflect the Israeli state of frustration and confusion.
Fares warned of Israel's persistence in its arrest campaign, calling on the international community to intervene and pressure Israel to end its "hysterical arrest campaign".