Syria
Int'l flotilla ships train for removal of Syria chemical arms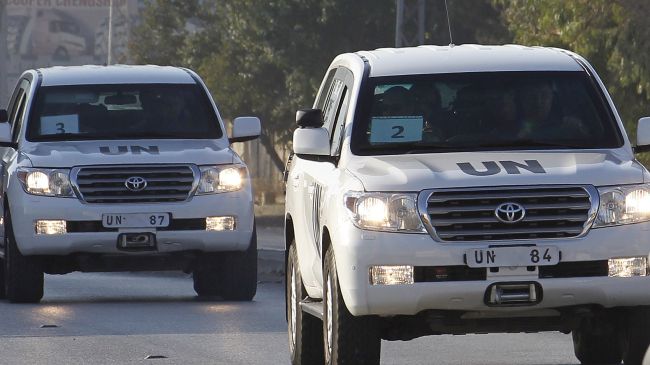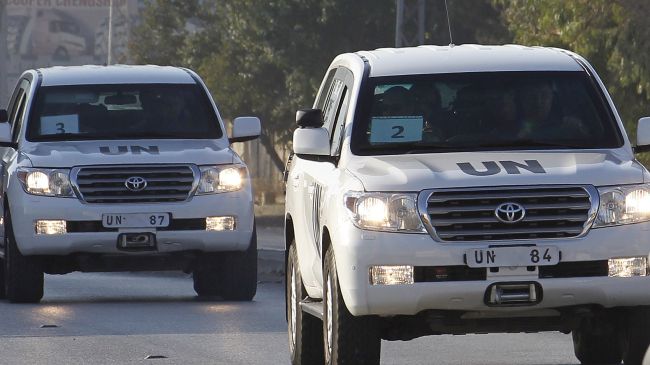 A Danish-Norwegian flotilla is conducting emergency rescue exercises off the southern coast of Cyprus to prepare for moving Syria's chemical weapons to a designated site for destruction.
On Sunday, flotilla spokesman Eystein Malkenes Kvarving said that the four-ship group is carrying out drills, including firefighting and ship-to-ship transfers of injured personnel.
Kvarving said the ships would likely make more than one trip to Syria to move all of the weapons.
Two cargo ships and their warship escorts are waiting at Cyprus' southern port of Limassol until they are allowed to travel to Syria to begin transferring more than 1,000 tons of chemical weapons.
Russia has also announced it would provide material and technical support to transport Syria's chemical arms to another site for destruction.
Russia's Ambassador to Syria Azamat Kulmukhametov said on December 19 that Moscow had deployed ten airplanes carrying equipment to assist in the elimination operation of Syria's chemical arms.
He said that the aircrafts transporting the equipment had landed in the Syrian port city of Latakia.
Meanwhile, the Organization for the Prohibition of Chemical Weapons (OPCW) said on Saturday that a December 31 deadline to remove Syria's chemical toxins, is unlikely to be met.
Franz Krawinkler, who heads logistic operations at the OPCW said "a delay will probably occur," as bad weather and battlefronts in Syria's conflict have caused a delay to the delivery of essential supplies needed for the removal of the chemical weapons.
On September 14, Russia and the United States agreed on a deal according to which Syria would have its chemical weapons eliminated and the US would in return scrap plans to carry out strikes on the Arab country.