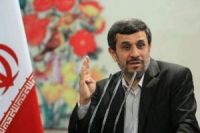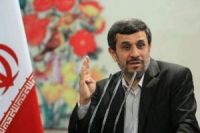 Iran's President Mahmoud Ahmadinejad says the International Quds Day is the day to protect human dignity and respect symbol of freedom and free thoughts.
According to IRNA, speaking after the cabinet session in Khorasan Razavi, Iran's northwestern province, Ahmadinejad told reporters Wednesday night that the Iranian nation would duly act as per their duties and by their massive and enthusiastic presence on the Quds Day rallies they would put on display their justice-seeking nature.
Stressing that the great people of Iran has always been present at different scenes, he took note of the current developments in the region and the world and said that the International Quds Day is of paramount importance this year since the Zionists mistakenly thought that they were in a safe position.
The Iranian president noted that the day's rallies are in fact a strategic and international behavior to urge for a change in the oppressive system ruling in the world and also a call for justice for all.