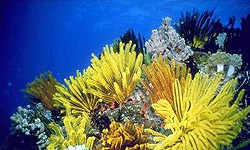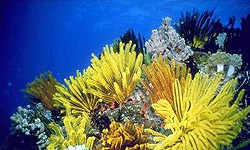 The Persian Gulf Biotechnology Research Center and Iran's Vice-President Office for Science and Technology and Center for Innovation and Technology Cooperation plan to hold the International Workshop on Marine Biogeochemistry of Persian Gulf in Qeshm Island from October 24 to 27.
The international workshop is the first effort made to motivate studies on biotechnology, geology and marine biogeochemistry of Persian Gulf and its topics cover all interdisciplinary areas related to marine biotechnology and ecosystem.
One of the central themes of the workshop concerns applications of bio and nanotechnology in marine bio-fouling and its control.
Several renowned international keynote speakers from countries, including South Korea, Egypt, Lebanon, and Germany, have been invited to the event.
Researchers at universities, research institutes and graduate students interested in the fields are welcome to attend the workshop. The real-time translation service will be available to aid the participants.
The workshop is due to be held in the Conference Hall at the Persian Gulf Biotechnology Park and Research Center, located in Qeshm Island, Hormozgan Province, Southern Iran.