Turkey
Investment opportunities in Iran elaborated for enthusiasts in Turkey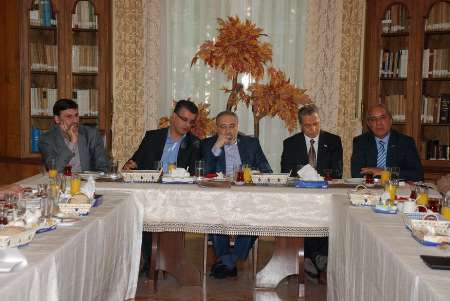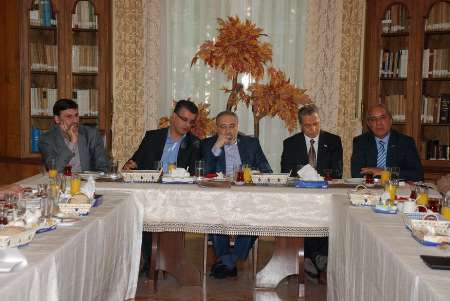 Iranˈs Consul General in Turkey Mohsen Mortezaiefar here on Thursday elaborated on investment opportunities in Iran for a group of Turkish industrialists and economic journalists.
Investment opportunities in Iran elaborated for enthusiasts in Turkey
The Iranian consul general was the host of a group of Turkey's industrialists and Turkish merchants interested in making investments in Iran and some members of Turkey's Economic Journalists Association.
In the meeting organized by the board of directors of the Association of Iranian Industrialists and Merchants Residing in Istanbul the Iranian consul general referred to the existence of investment opportunities in various sectors and industries in Iran, especially in tourism industry and asked the guests to use the emerged opportunities provided by President Hassan Rouhani's cabinet.
Mortezaiefar said that the two countries' top officials have decided to achieve the US $36 billion trade volume by the year 2015, arguing that keeping in mind both sides' potentials such an objective is not far from reality.
A number of heads of delegations and companies present in the meeting presented their viewpoints and focused on the opportunities and obstacles in the way of making investments in Iran and a Turkish of journalist proposed that the two governments will further facilitate the process of making investments in both counties for each others' merchants and industrialists.
The Iranian consul general at the end answered the Turk investors' questions, ensured them of both the Iranian Consular Office and the Iranian Government's support, and informed them that investors from many countries are currently in various phases of making investments in Iran using the opportunities provided by President Hassan Rouhani's Government.