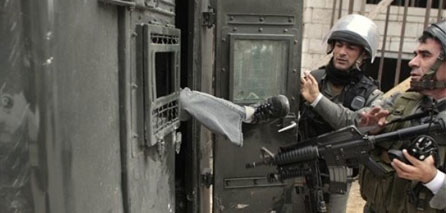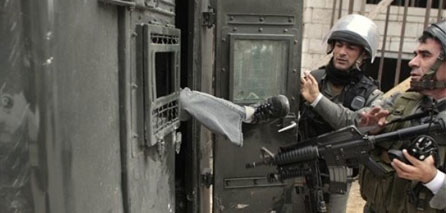 Israeli occupation forces detained nine Palestinian citizens during a campaign of arrests launched in the West Bank on Monday July 19th, 2010.
Israeli radio said that the forces detained two citizens from Nablus, three from Tulkarem, three from Bethlehem and one near Ramallah; and all of them were transferred to unknown destinations.
Local sources said that among the detainees Sufian Bahar (28 years) from the town of Beit Omar, north of Al Khalil, who was detained after storming his house last night.
In Jenin, the Israeli occupation released, on Sunday 18/7/2010, the prisoner Mohammed Asad Abu Khalifa, a former leader of Al Qassam Brigades in the area of Jenin in the northern West Bank, after four years of administrative detention which were extended for several.