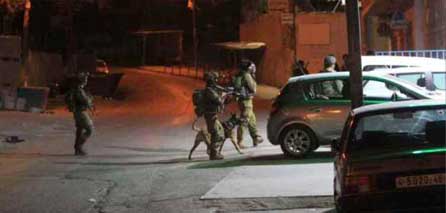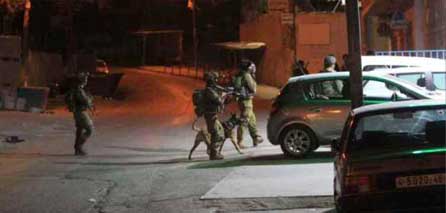 Israeli occupation forces launched, last night, a campaign of arrests and raids in several cities in the occupied West Bank, while examined homes of martyrs to be demolished.
Our correspondent in the West Bank said that the forces stormed number of houses in the city of Ramallah, and photographed martyrs' homes, which previously received demolition orders.
He added that the occupation kidnapped the child Abdullah Munther Qadous, 14 years, from the city of Nablus, and raided several houses in the village of Iraq Burin, southwest of the city.
In the occupied Jerusalem, the army kidnapped Ahmed Mahmoud Marar, 18 years, and Qusay Hayes Marar, 17 years, both from the village of Beit Daqqu, and Sulti Ahmed Thawabteh, from Beit Fajjar.
In the same context, the occupation forces raided several towns in the cities of Jenin, Ramallah and Al Khalil in the occupied West Bank.