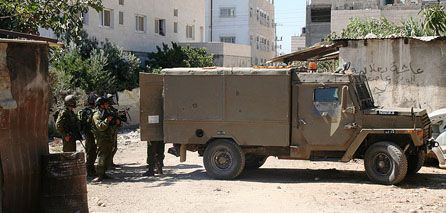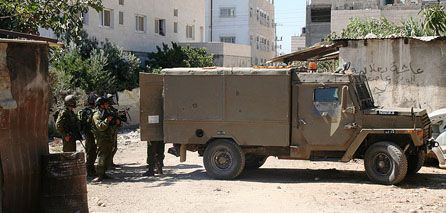 West Bank- israeli occupation forces (IOF) stormed offices of Hamas MPs in Tulkarem on Tuesday morning and confiscated computers of three of them along with work documents.
MP Fathi Qarawi told the Palestinian Information Center (PIC) reporter that the soldiers blasted their way into the offices and savagely searched them before confiscating the PCs and official papers.
He lashed out at the IOF for trying to intimidate the lawmakers in a fresh violation of their immunity, calling on the PA security to assume its role in protecting Palestinian institutions.
Hamas MPs in the West Bank issued a statement condemning the act, describing it as "piracy".
They said that the best response to such an aggressive step is national unity to confront the "zionist arrogance".