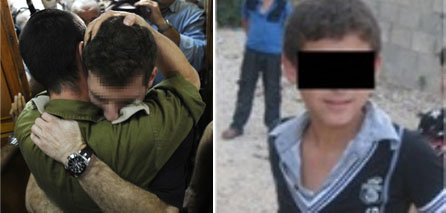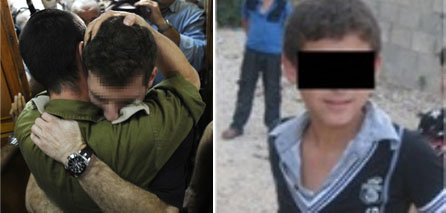 One day after an Israeli military court imposed a suspended sentence on two Givati Brigade soldiers for using a nine-year-old boy as a human shield in Gaza, DCI-Palestine has just obtained an affidavit from a 13-year-old boy who reports being used as a human shield on 19 August 2010. This brings to three, the number of human shield cases documented by DCI-Palestine in 2010.
The practice of using human shields involves forcing civilians to directly assist in military operations or using them to shield an area or troops from attack. Both of these circumstances expose civilians to physical, and sometimes, mortal danger. Civilians are usually threatened and/or physically coerced into performing these tasks, most of the time at gunpoint. The practice is illegal under both international and Israeli domestic law.
In the latest case documented by DCI-Palestine, a 13-year-old boy from a village near Nablus, in the occupied West Bank, was beaten and then forced at gunpoint to search and open doors in a house where the army suspected a wanted person might be hiding – Nazzal A. – Voices From The Occupation.
Since April 2004, DCI-Palestine has documented 16 cases involving Palestinian children being used as human shields by the Israeli army. Fifteen of the 16 cases, occurred after the Israeli High Court of Justice ruled the practice to be illegal in October 2005, suggesting that the army is not effectively implementing the Court's decision, or simply disregarding the Court's order altogether.
On Sunday, 21 November 2010, two soldiers from the Givati Brigade became the first soldiers to be charged and convicted of using a child as a human shield. The two soldiers were demoted from the rank of staff sergeant to sergeant and each given a three-month suspended prison sentence. DCI-Palestine is of the view that the lenient sentences handed down on Sunday are unlikely to deter the future use of children as human shields – Majed J. – Voices From The Occupation.