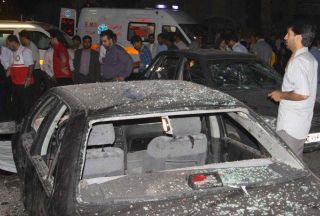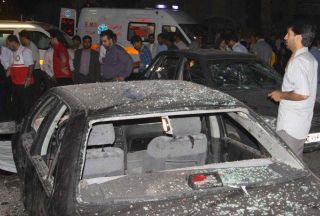 President of the Inter-Parliamentary Union Theo-Ben Gurirab has condemned last week's terrorist attack in city of Zahedan in southeastern Iran.
"I was deeply aggrieved" to receive news of the bombing, Gurirab wrote in a message of condolence to Iranian Parliament (Majlis) Speaker Ali Larijani on Monday.
On July 15, 27 people were killed and more than 100 others were injured when two bombs detonated outside the Zahedan Grand Mosque in Sistan-Baluchestan Province.
The attacks have widely been blamed on extremist Wahabis and Salafis trained by US intelligence in Pakistan.
Larijarni, who is attending the 3rd World Conference of Speakers of Parliament in Geneva, said during his opening speech on Monday that the Zahedan tragedy is proof that the international bodies tasked with guarding global peace and security have failed in their mission.
The Majlis speaker linked rampant global terrorism to the "instrumental use of international bodies" such as the United Nations by Western powers.