Iran
Iraian Commander: Navy Keen to Conduct Joint Drills with Neighboring Countries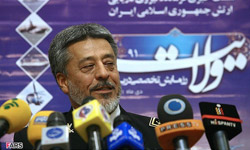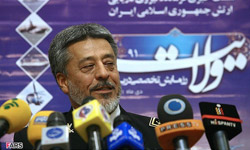 Commander of the Iranian Navy Rear Admiral Habibollah Sayyari described the recent joint dills between Iran and Oman as "successful", and stressed his forces' preparedness to conduct similar maneuvers with the neighboring countries in future.
"We have successfully carried out the joint relief and rescue drills and we are prepared to conduct similar exercises with other neighboring countries," Sayyari said.
"On our part, we have the capability to conduct these maneuvers and we have invited the regional countries to attend joint drills and it is up to them to accept the invitation," Sayyari underscored.
Iranian and Omani naval units staged a series of joint maneuvers in Iran's Southern waters on Tuesday to practice their skills and capabilities in rescue and relief operations.
The Iranian Navy's surface and air units as well as several units of Oman's Royal Navy Force took part in the Iran-Oman joint relief and rescue drills in the Southern waters of Iran's Hormuz Island.