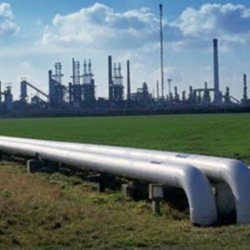 Iran's gas export to Turkey has been stopped upon the request of Ankara, it was announced here on Sunday.
Spokesman for Iran's National Gas Company Majid Boujarzadeh added that the Islamic Republic's gas export to the neighboring Turkey has been halted as of late Thursday evening.
He added that BOTAS Petroleum Pipeline Corporation of Turkey announced that the request for the halt was in line with checking the gas pipeline and doing some repair works if needed.
Iran's gas pipeline to Turkey has the capacity to export some 30 million cubic meters of gas to the country each day. The Islamic Republic exported 24 million cubic meters of gas to Turkey daily, on the average, last year.