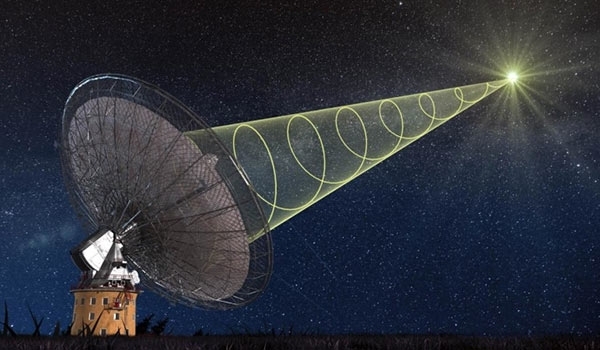 Head of the Space Research Center of the Iranian Space Research Institute Omid Shokoufa announced that the country now enjoys full capability to produce different types of radio telescopes.
"The radio telescope system which has recently been launched in the Iranian Space Research Center can scan frequencies between nearly 100KHz and 1.5GHz and it can provide data on important parameter of the line of hydrogen in the frequency of 1,420GHz which is favored by the astronomers," Shokoufa said on Saturday.
"At present the capability and know-how for manufacturing radio telescopes on this scale has been gained 100% and we can even build bigger and more complicated systems too," he added.
Iran's first radio telescope was unveiled in March 2018.
Radio telescope in astronomy will allow observation of spatial points that do not need to be angularly spaced, observation of extensive radio-sources, including the radio halo of galaxy clusters and extensive Milky Way sources, studying the spectral lines in the Milky Way galaxy and other nearby galaxies, observation of the spectral line of hydrogen at a frequency of 1420 GHz.
Iran in a ceremony in February unveiled 3 indigenized achievements in space technologies, including an Electromagnetic Compatibility (EMC) testing lab.
"The main mission of the Space Research Center is doing research and a specialized lab is one of its main necessities; hence, the EMC lab is a big step to meet the country's needs," Head of the Iranian Space Research Center Hossein Samimi said, addressing the ceremony.
He added that in addition to the EMC lab, a radio telescope system and a Satellite Simulation Software (SRI) were also unveiled.
Samimi explained that the SRI was an efficient tool to design satellites and all experts in Iran's space sector would use it.
Iran is one of the 9 superior states in building satellites beside the US, Russia, Europe and Canada.