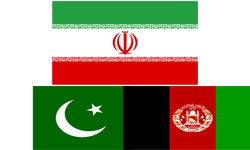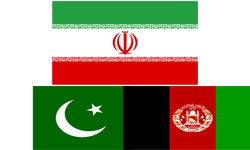 Ministers from Iran, Afghanistan and Pakistan, in a high-level meeting of the Triangular Initiative held in Vienna on Tuesday, agreed to take a number of practical steps to strengthen their counter-narcotics cooperation.
"Drugs pose a threat to the health and security of our region, and we must work together to fight it," said the senior counter narcotics, law enforcement and justice officials from the three countries most affected by Afghan opium.
"Since more than 90 per cent of the world's opium comes from Afghanistan and most of it is going via Iran and Pakistan, improving counter-narcotics between these three countries is essential," UN Information Service quoted Executive Director of the United Nations Office on Drugs and Crime (UNODC), Antonio Maria Costa as saying.
Mr. Costa lauded Iran, Afghanistan and Pakistan for their efforts in this regard.
Noting that there are limits to what any state can do, the UN official added, "Success depends on information exchange and intelligence-led operations, targeting the major trans-national networks. That means working with neighbors as well as consuming countries."
The Triangular Initiative was brokered by UNODC in June 2007.
At the Vienna meeting, the three parties agreed to appoint permanent liaison officers to the Triangular Initiative's Joint Planning Cell in Tehran in order to enhance analytical and operational capacity.
They also agreed to establish Border Liaison Offices – one on each side of each respective border. Furthermore, they agreed to step up the number of joint patrols and joint operations.
These measures are designed to improve drug control and strengthen trust and confidence.
The meeting also focused on linking the Triangular Initiative to the Central Asia Regional Intelligence Center (CARICC) in Almaty, Kazakhstan, as well as a possible future intelligence-sharing center in the Persian Gulf (GCCI).
"This will confront a transnational criminal network with a multi-lateral intelligence and counter-narcotic network never seen before," Costa concluded.
At the end of the meeting, participants briefed major partners. "We all have a vested interest in the success of this Initiative," participants said, "The more drugs that can be stopped at the source, the less damage will be done downstream."