Iran
Iran after good deal, not bound by time in N-talks: Afkham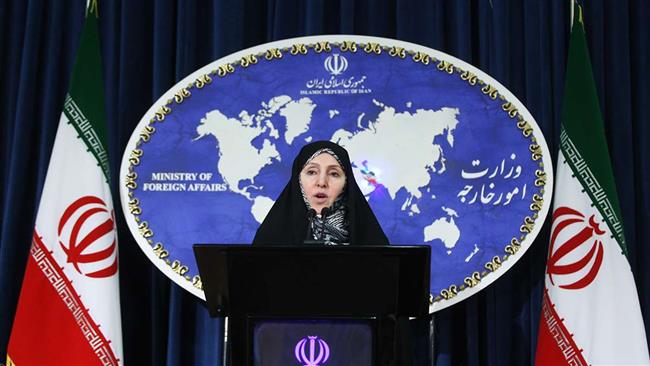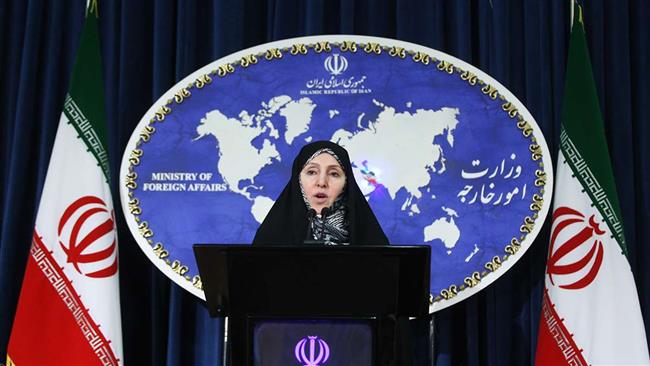 Iran says it seeks a "good" nuclear deal with the P5+1 group, stressing that Tehran will not be bound by time in striking a final deal with the six countries.
Addressing her weekly press conference on Wednesday, Foreign Ministry Spokeswoman Marzieh Afkham said Iran and its negotiating partners could clinch an agreement on the final text of a nuclear deal before the self-imposed June 30 deadline.
Representatives from Iran and the P5+1 group – the United States, the UK, France, China and Russia plus Germany – are holding extensive talks to finalize the text of a possible deal over Tehran's nuclear program by the end of the month.
The two sides seek to seal a comprehensive deal based on the mutual understanding on the key parameters agreed upon in the Swiss city of Lausanne on April 2.
Asked about a bill passed by Iran's Parliament (Majlis) requiring the government to safeguard the country's nuclear rights, Afkham said the current administration respects decisions by the Iranian legislature.
Afkham added that the Iranian negotiating team will abide by the measure once it is approved as a law by the Guardian Council, the body which oversees the bills passed in Majlis.
She, however, said that it would have been better if the viewpoints of the negotiating team regarding the bill had been taken into consideration.
The bill, overwhelmingly approved by 213 lawmakers, stipulates that any final nuclear agreement with the six world powers will be valid only if the terms in it are observed.
One of the terms of the bill demands that the total removal of anti-Iran sanctions be included in the text of a final agreement, and that the lifting of the bans take place on the very day that the Islamic Republic starts to fulfill its obligations under the possible deal.
The bill also says that, under a final nuclear deal, the International Atomic Energy Agency (IAEA) would be allowed to carry out "conventional inspections" of Iran's nuclear sites within the framework of the Safeguards Agreement, but that any access to the country's military, security and sensitive non-nuclear sites as well as documents and scientists would be forbidden.
The Iranian administration should not accept any restrictions regarding the country's research on and development of nuclear technology for peaceful purposes, the bill stipulates.
Yemeni crisis
Afkham once again reiterated Iran's call for a political solution to the ongoing conflict in Yemen.
The Iranian official expressed regret over Saudi Arabia's refusal to halt its airstrikes on Yemen during the fasting month of Ramadan.
Afkham noted that a ceasefire during the holy month could have paved the way for a political process to end the conflict in the war-torn Arab country.
Saudi Arabia started its airstrikes on Yemen on March 26 without a UN mandate.
According to the UN, over 2,600 people have been killed and thousands more injured by Saudi Arabia's airstrikes on Yemen.