Iran
Iran aims for nuclear market rivalry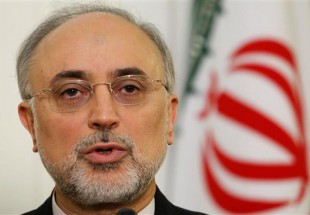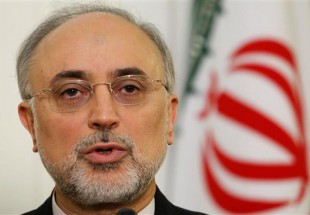 Iran said on Sunday that it has started marketing for its nuclear energy products including heavy water, stressing that it plans to make its products more competitive with international rivals.
Ali-Akbar Salehi, the head of the Atomic Energy Organization of Iran (AEOI), has been quoted by the domestic media as saying the removal of anti-Iran sanctions – specifically those that targeted the AEOI – has paved the way for cooperation of the Organization's affiliates with international partners.
Salehi said he had informed the AEOI affiliates to promote their capabilities to match those of their global rivals.  They, he added, will soon move toward independence from the Organization to act as sovereign entities in overseas trade.
The AEOI announced in mid-January that it plans to sell as much as 40 tons of its excess heavy water supplies to the US – a major step which is expected to take the country toward the commercialization of its nuclear energy program.
The Organization added that the sales will be made to the US through a third party, adding that the move would officially put Iran in the club of producers of strategic nuclear materials.
"Six tons of the exported heavy water will be used in nuclear facilities and the rest in American research centers," said Ali Asghar Zarean, a top deputy head of the AEOI.
Iran's President Hassan Rouhani said last August that Iran will begin to commercialize its nuclear technology after the implementation of the Joint Comprehensive Plan of Action (JCPOA).
"We will import yellow cake from abroad and we will export enriched UF6," President Rouhani told reporters.
Iran and the P5+1 group of countries – the five permanent members of the Security Council plus Germany – agreed over the JCPOA last July.  Based on it, Iran will restrict certain aspects of its nuclear energy activities in return for the removal of certain economic sanctions imposed against the country.
The JCPOA also allows Iran to sell its enriched uranium material – called UF6 – and to buy natural uranium or "yellow cake" in return.