Iran
Iran Airshow kicks off in southern Kish Island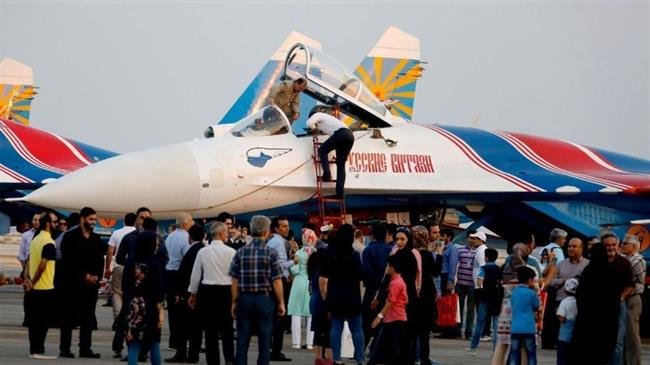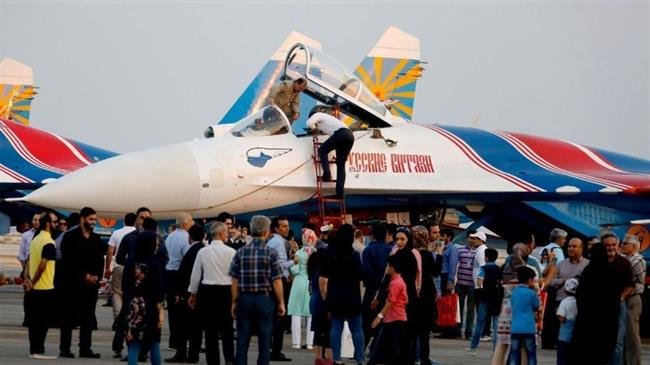 The 9th Iran Airshow has kicked off on the southern island of Kish in the Persian Gulf despite tough and cruel sanctions imposed by the United States against the Islamic Republic.
The airshow secretary, Bijan Bonakdar, said on Monday that 105 Iranian and 10 foreign companies are participating in the four-day event.
He added that the participants are showcasing their latest achievements in the sectors of aviation and aerospace at a time when the US is exerting mounting pressure on other countries to abide by its policies on Iran.
The exhibition is the most important event in Iran's aviation and aerospace industries and is being held every two years.
The first international conference on public aviation is also held on the sidelines of the Kish show.
Many experts believe that holding of the 9th Iran Airshow at a time that the administration of US President Donald Trump has reinstated unilateral sanctions against Iran is a clear sign that the sanctions have failed to have any impact on the Islamic Republic's progress in different fields, nor on its relations with other countries.
Head of the Atomic Energy Organization of Iran (AEOI) Ali Akbar Salehi said on November 11 that sanctions would fail to stop the country's progress in different fields.
Iran's nuclear chief says sanctions will not be able to stop Iran's progress in different fields.
"In spite of sanctions, Iran's achievements in various fields, particularly in the defense and missile industry sectors as well as the nuclear industry have astonished the world," Salehi told IRNA.
Over the past years, Iran has made major breakthroughs in its defense sector and attained self-sufficiency in producing military equipment and hardware despite sanctions and economic pressures on the country.
The Islamic Republic maintains that its military power poses no threat to other countries and is merely attentive to its military doctrine of deterrence.
Earlier this month, Iran's Armed Forces launched an annual air defense drill to test their capabilities in defending the Islamic Republic's airspace against a wide range of threats, using an array of advanced weapons systems.
Iran's Armed Forces have kicked off this year's iteration of the annual Velayat drills amid threats of sanctions by the US.
Dubbed the Defenders of Velayat Skies 2018, the two-day drills featured joint operations by the Khatam al-Anbiya Air Defense Base, the Islamic Revolution Guards Corps (IRGC)'s Aerospace Force and the Iranian Air Force, which is the aviation branch of Iran's Army.
Before the official inauguration of the Kish Airshow, Brigadier General Abdoklarim Banitarafi, head of Iran Aviation Industries Organization (IAIO), told reporters that the country is ready to export domestically built fighter jets after showcasing them to potential buyers.
"We have already taken the necessary steps to export products that we are authorized to sell," he told reporters, noting that Tehran will resume selling trainer jets as well.
Iran's Defense Ministry is ready to export fully domestic fighter jets and training aircraft.
Iran unveiled its first domestically designed and manufactured fighter jet named "Kowsar" during a defense show in Tehran in August.
The fourth-generation Iranian fighter jet is equipped with "advanced avionics and fire control systems" and can be used for short aerial support missions.
The plane can be manufactured in both single- and double-cockpit types, the latter of which can be used for advanced pilot training missions in addition to its combat capability, according to Fars news agency.