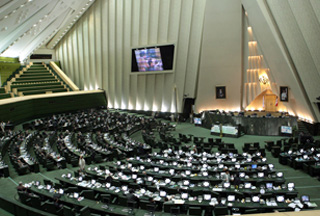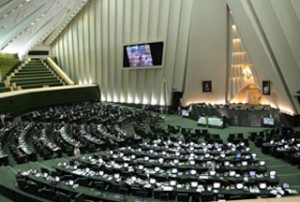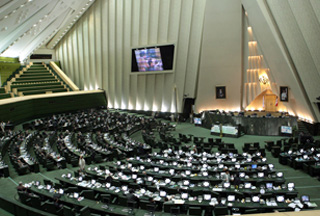 A majority of Iranian lawmakers have approved a bill that will fund a program intended to expose "breaches of human rights" in the US.
In a vote on Sunday, the parliamentarians voted by a margin of 189 to 21 to pass the bill which will allocate $20 million toward the efforts, reported the Iranian Labor News Agency.
"The Americans have repeatedly approved measures to assist Iranian opposition, especially recently [they approved] a $55-million allocation by the US Senate," said Alaeddin Boroujerdi, who head the influential Majlis National Security and Foreign Policy Committee.
The new law consists of a single article, which stipulates: "To counter the unfair restrictions imposed by the United States and other Western powers in the arena of information technology, and in order to expose the numerous and increasing instances of breaches of human rights and to defend legal trends that stand against that country's methods, the sum of $20 million is allocated from the currency reserves fund."
In defending the measure, Boroujerdi called it "necessary" and said: "We must respond in kind to America's injustice and tyranny and the interference of this country against Iran."
"With the allocation of this budget," the senior lawmaker said. "We will show to the world that Iran's Majlis is active as a defender of the rights of the nation in the face of US greed."