Iran
Middle East
Technology
Iran Among Top Gas Turbine Designers, Makers
Iran has become capable of designing and manufacturing a wide variety of gas turbines at global standards, Managing Director of MAPNA Group, an energy engineering conglomerate, Abbas Aliabadi said.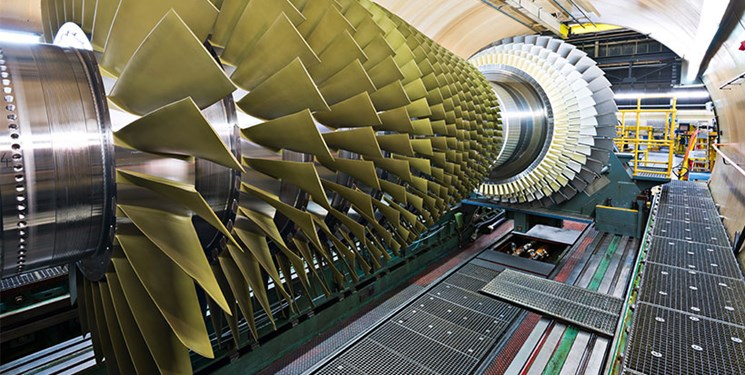 "Iran announces proudly that it owns the technology to make different kinds of gas turbines," Aliabadi said on Saturday, adding, "Iran has devised the MGT75 which will improve the efficiency of power plants up to 60 percent."
"The newly-designed turbine can combust hydrogen and emit water steam, instead of greenhouse gases," he said, noting that the product is totally Iranian and cheaper than the foreign models.
The official went on to say that the product is going to be presented in world markets.
Aliabadi added that water consumption in the new power plant will drop to 1/10 of the previous ones.
MAPNA Group was established under the title "Iran Power Plant Projects Management Company" in August 1993, the official website of the enterprise reported.
Through the development of indigenous know-how and acquisition of leading-edge technology, MAPNA Group designs and manufactures a wide range of advanced industrial machinery.
In a relevant breakthrough in late August 2020, a group of Iranian researchers at Kashan University succeeded in the mass-production of gas micro turbines which can generate electricity and heat concurrently.
The micro turbines which can only be manufactured by 10 countries in the world are applied in the generation of electricity and heat at homes and commercial, industrial and strategic centers in Iran.
Mass-production of such micro turbines with the aforesaid features has been carried out for the first time in the world and the full cycle of designing, development, sample production, obtaining the necessary standards and final production were all completed by Iranian scientists.
Samples of the micro turbines produced in Iran have been exported to Russia, Italy and Britain so far.