Iran
Iran Announces Implementation of Offshore Project in India despite Sanctions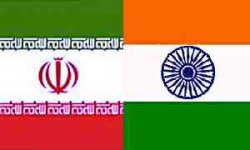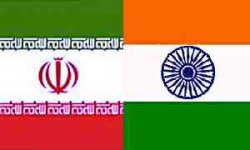 Acting Deputy Head of the Iranian Offshore Engineering and Construction Company Amir Saeed Najafi Haqqi announced that the IOEC has managed to complete a major offshore project in India despite the western sanctions against Tehran.
"Given the international pressures and sanctions, overseas activities seem to be too difficult to carry out, but we have completed this project," Najafi Haqqi said on Monday.
Noting that the D1-Development project is the fourth project implemented by the IOEC in India, he said that the project was completed in due time and was handed to India's Oil and Natural Gas Corporation Ltd (ONGC) company as the contractor of the project.
Another IOEC Acting Deputy Head, Ali Akbar Arab Mazar, had also earlier played down the impacts of the western sanctions on the country's offshore industry, and said the Company has managed to implement its projects in due time irrespective of the western embargos and pressures.
"The fact that the IOEC can implement its projects fast indicates the ineffectiveness of the sanctions," Arab Mazar told FNA earlier this month.
"Today Iran is an industrial country, and it should be displayed to the world that we have reached this stage without the US and the West's assistance and we can stand on our feet," he added.
Sanctions against Iran have not troubled the supply of tools and equipment for Iran's offshore facilities.
Speaking to reporters late last year, IOEC Director for Fabrication Yards in Iran's Southwestern port city of Khoramshahr Hossein Badvi stressed his company's ability to supply tools, materials, equipment and spare parts needed for Iran's oil and gas platforms.
"Although international sanctions (against Iran) are always a topic, these sanctions have not created any specific problem for us so far," Badvi noted.
"All works have successfully moved ahead thanks to the efforts and endeavors of the company's experts and personnel," he added.
Also at the same time, Vice-Chairman of the Iranian parliament's Economic Commission Mostafa Motavarzadeh told FNA the West's sanctions have left no major impact on Iran's maritime industry.
He said Iran's maritime industries, including the shipyard industry, are powerful and are making good progress in different fields.
As regards the sanctions imposed on Iran, Motavarzadeh said, "At present, the maritime industry is in a good status and sanctions have failed to leave a serious impact on this sector."
Iran is under four rounds of UN Security Council sanctions for turning down West's calls to give up its right of uranium enrichment, saying the demand is politically tainted and illogical.
Despite the hostile policies and moves of the United States and its European allies, Iran has shown a promising trend of growth in science and economy.
Iran says that western sanctions and pressures have only consolidated the Iranians' national resolve and encouraged them to reach self-sufficiency in many economic areas.