Iran
Middle East
Iran Annually Seizes 800 Tons of Illicit Drugs despite Sanctions: Official
Secretary-General of Iran's Anti-Narcotics Headquarters Brigadier General Eskandar Momeni said despite the US sanctions' negative impact on the Islamic Republic's campaign on illicit drugs, the country captures 800 tons of narcotics each year.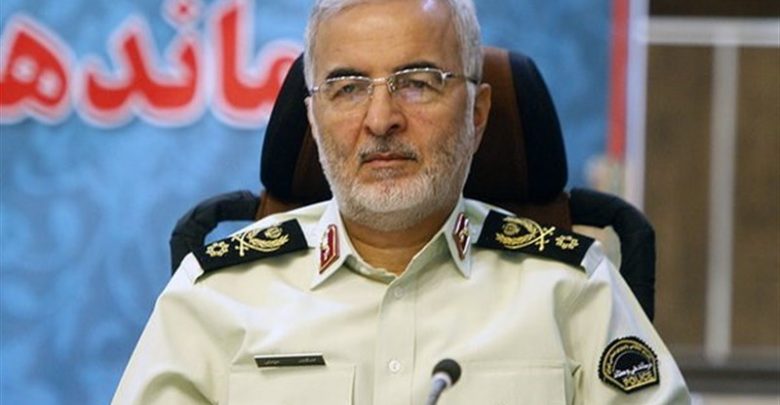 Speaking to reporters at a press conference in Tehran on Tuesday, Brigadier General Momeni highlighted Iran's major role in the global campaign on illicit drugs and said, "According to United Nations statistics, 75 percent of the world's opium seizures, 61% of morphine seizures and 17% of heroin seizures take place in the Islamic Republic of Iran."
In 2017, Iran seized 21 tons of heroin while only about 4 tons of the illicit drugs were captured in entire Europe, he noted.
The official said that annually, 800 tons of narcotics are captured in Iran, adding that the Islamic Republic is combating "this sinister phenomenon" with all its might.
Brigadier General Momeni went on to say that other countries can also fight illicit drugs more powerfully but they do not do so.
The Islamic Republic, however, is strongly combatting the phenomenon despite the fact that sanctions imposed against the country are hampering its campaign, he stated.
Iran, which has a 900-kilometer common border with Afghanistan, has been used as the main conduit for smuggling Afghan drugs to narcotics kingpins in Europe.
Despite high economic and human costs, the Islamic Republic has been actively fighting drug-trafficking over the past decades.
The country has spent more than $700 million on sealing its borders and preventing the transit of narcotics destined for European, Arab and Central Asian countries.
The war on drug trade originating from Afghanistan has claimed the lives of nearly 4,000 Iranian police officers over the past four decades.