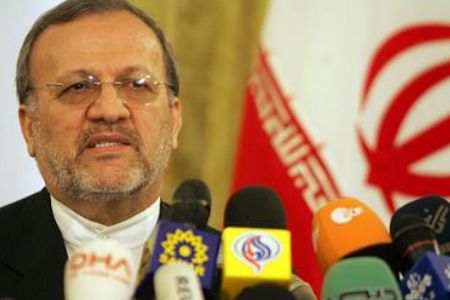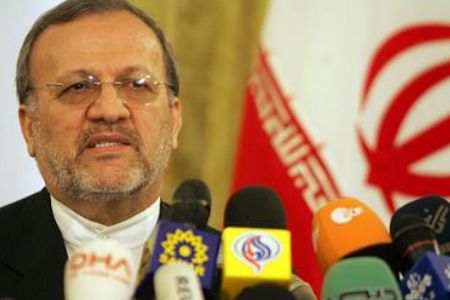 The Iranian foreign minister says the "conventional and defensive" arms cargo found in Nigeria belongs to a private company and was destined for a West African country.
Last month Nigerian intelligence agency intercepted 13 containers of conventional weapons in the city of Lagos which had allegedly been loaded and sealed in Iran.
"A private company which had sold conventional and defensive weapons to a West African country had transferred the shipment through Nigeria," Manouchehr Mottaki said in a joint press conference with his Afghan counterpart Zalmai Rasoul on Monday.
Referring to the recent terrorist attack in Nigeria, Mottaki said because of special situation in the country the shipment raised some concerns.
On October 4, at least 12 people were killed in the Nigerian capital of Abuja when two car bombs blew up during celebrations for the 50th anniversary of Nigeria's independence.
"Our enemies had insinuated that the shipment was intended for Nigeria," Mottaki said, adding that fortunately the misunderstanding had been cleared.
The Iranian foreign minister said that the representative of the private company who has been in Nigeria for months has offered necessary explanations to Nigerian authorities.
Following Mottaki's meeting with Nigeria's Foreign Minister Odein Ajumogobia on Thursday, Ajumogobia said the Iranian foreign minister had promised Iran's cooperation with an investigation into the shipment and said he did not believe the consignment had violated UN sanctions.